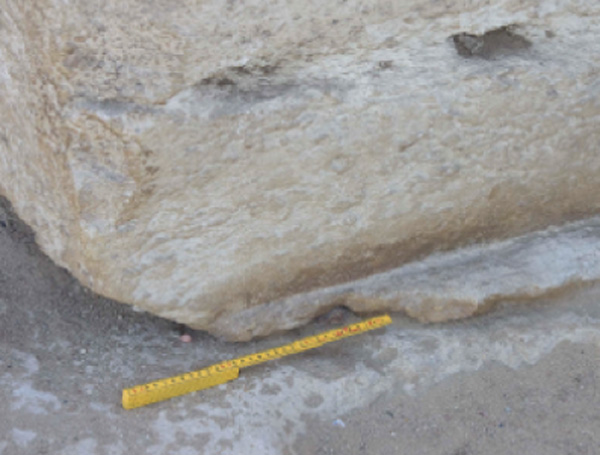 This is the evidence I've been waiting. For several years now I've been hoping to find close-up detailed photographic evidence of Michel Barsoum's and Joseph Davidovits's theory that at least part of the Giza pyramids were cast in place using an ancient type of geopolymer. Well, here it is.
To me, the photo above proves beyond a doubt the outer casing or outer layer was cast in place with geopolymer. There is no other logical explanation for this lip. In addition, there is no other way to make and move such large stones with so much precision that a human hair can't pass between them. Special thanks to Michel Barsoum for the above photo (and his extensive research to validate Dr. Davidovits's theory) and to the US Green Building Council for publishing this excellent story.
More at the source: US Green Building Council
Related: How the Pyramids Were Built (incredibly fun video, must watch)
Note: this blog post was inspired by the recent news of Watershed Materials breakthrough new geopolymer blocks that we discussed the other day.