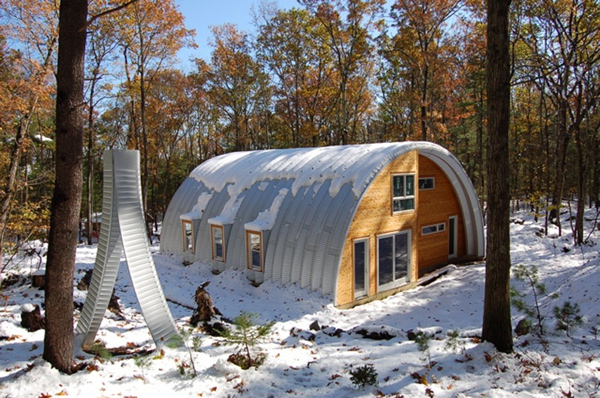 Quonset buildings date back to prefab military structures. Today, quonset structures are still used for homes, shops, storage and other buildings. They are economical, very wind and snow resistant, and ecofriendly since over 80% of the steel is recycled content. Kelly Hart built a shop/garage/office quonset building that he covered with bags of scoria (volcanic gravel) for insulation. It's relatively easy to screw/bolt quonset buildings together with a cordless drill.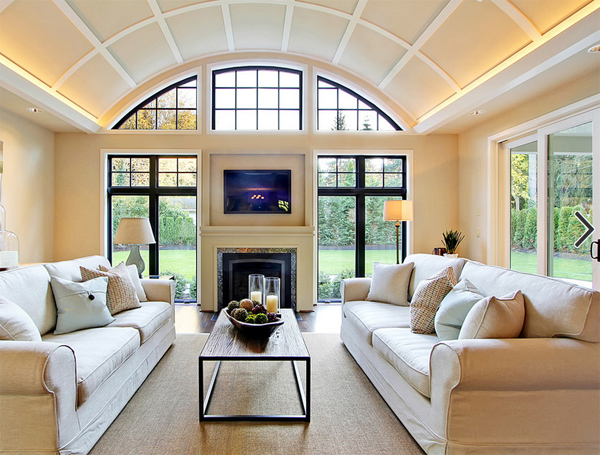 The main reason for today's blog post was to showcase the interior of a quonset style home since many people have probably never seen one. As you can see, both the interior and exterior can be quite attractive. Here's another example from a previous blog post.
Exterior: Steel Master USA
Interior: Houzz.com
Thanks to Leslie for inspiring this blog post.