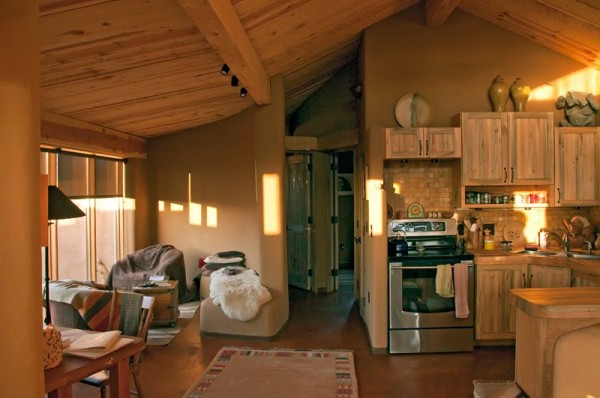 Yesterday's blog post showed an adobe home photographed by Bill Steen, one of the prominent straw bale building pioneers (co-author of The Straw Bale House). I thought readers might enjoy learning more about this beautiful home in New Mexico. Kent Griswold's Tiny House Blog does a good job of covering the story.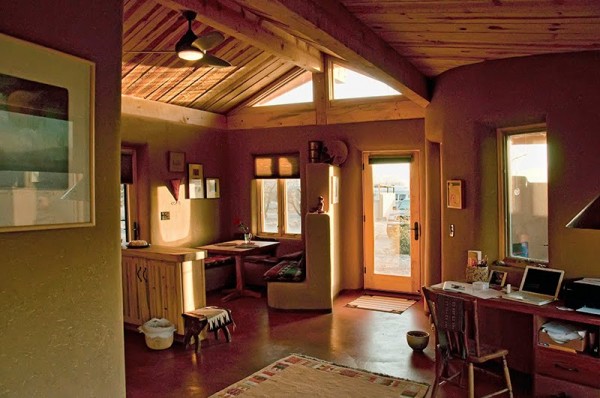 I see no reason why small homes like these couldn't be built for a reasonable profit, even in code enforced areas. This house is small and simple, but well thought out with beautiful finishing details. What's not to love? I think they'd sell like hotcakes.
Does anyone know where to find her floorplan?