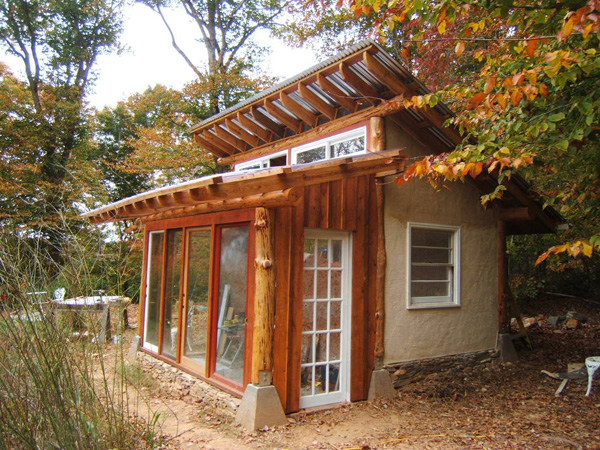 "Rising Earth Natural Building represents the professional activities of ecological designer, building contractor, and community facilitator Michael McDonough. Primary work is sustainable design/build with elemental materials (stone, earth, wood, straw) in residential and public contexts.
Michael is particularly interested in building projects that have social and ecological missions, and engage numerous people both during and after construction. He aims to spread natural building through his efforts organizing and instructing natural building workshops, and facilitating public natural building projects."
Rising Earth Natural Building
Very nice! Scale this up a bit and you'd have a real nice little home.