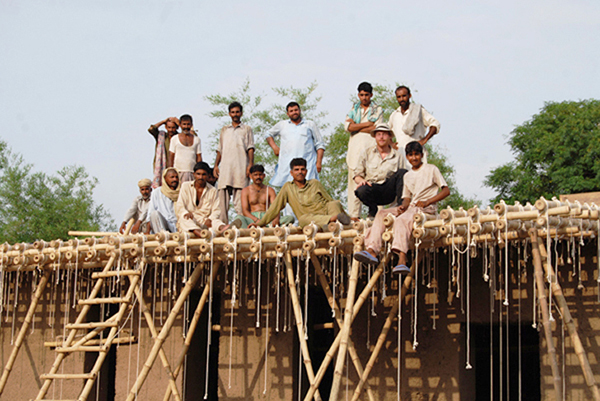 The Tipu Sultan Merkez School in Punjab, Pakistan has a new sustainable building that was designed by German architects Roswag Seiler and built by locals. Using locally sourced and low-impact materials, the shelter was fashioned from cob, bamboo and mud. Cob is widely used in Pakistan, and is a material made from clay, sand, water and straw. The concoction can easily be mixed by bulls, and once set, works as a natural insulator that keeps humidity at bay and interiors cool.
The new building has two floors — the lower one made from cob and bricks, and the top one with strong renewable bamboo and mud walls. Bamboo scaffolding and stairs connect ten rooms, service areas and the study zone. The flat roof was made using a classic Pakistani technique and consists of three bamboo layers and mud.
Inhabitat
Special thanks to Phillip for sending this link.