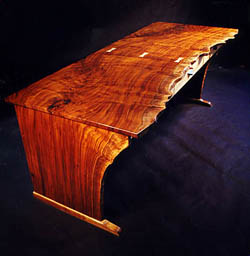 Many people are seeking a quick fix, 'silver bullet' solution to their housing situation and life in general. Just look at all the people who buy lottery tickets or go on crash diets for instance. In my experience things in the real world are not quick and easy. Everything of value comes at a cost of time and effort – building a home, homestead, good education, good relationships.
Looking through previous stories on our blog you'll see this same common theme: people doing great things one step at a time over the years. This is the slow, steady approach like the tortoise that beats the hare. I've listed some of these stories below. There are hundreds more. All have a lot in common: Start small, keep it simple, and just keep going slow and steady (don't give up) and you'll reach your dreams.
– This blog post was inspired by Brad Kittel of Tiny Texas Houses, so I'll start out with his story. Who would have thought he would make millions with salvage lumber and building tiny houses? Now he's teaching others how to do the same with his Salvage Living DVD. Amazing stuff. One key point worth emphasizing is you can use salvaged wood for lots of different things besides tiny houses. You could use the wood for roof framing, interior walls, trim, etc. on an earthbag house, shop or other buildings wherever codes are lenient. The possibilities are endless.
– I'll briefly tell how I got started in all this. I was a carpenter and cabinetmaker and eventual contractor for many years. My journey really started while living in a small, old ranch house. Rent was dirt cheap out in the country. This enabled me and my friends who were all in construction to save money every step of the way for tools, etc. We grew a lot of our own food, worked long hours and constantly kept learning. Eventually I fixed up an old building into a shop for making cabinets, furniture and custom trim. The main point again is to start small and simple, and just keep going. Anyone can do this. Starting out in an old farmhouse is a good option that many don't consider. Same with retrofitting old buildings into profit generating work spaces.
– Turn wastes into valuable materials. See our previous story about turning blowdowns into lumber with a chainsaw and/or portable sawmill. Millions of trees go to waste every year when storms blow through. With these large logs you can make beautiful furniture like in the photo above.
– Slab wood siding: Our blog has lots of similar stories about how to use dirt cheap materials such as slab wood from sawmills into siding. We have articles on using recycled wood and pallets for everything from trusses, flooring, wall framing, trim and furniture.
– Another great, highly underused natural building material is small diameter wood from forests. There are countless uses for this type of wood around your home/homestead.
– Don't have space to grow a garden yet? No problem. Start growing microgreens and sprouts in your kitchen and windowsills. The lessons learned will help you develop a green thumb for when you do have a garden, and in the meantime you will have fresh, healthy, tasty produce for pennies. You can use take-out food containers for planting trays.
– I heard an interesting story the other day about what billionaires often invest in. They diversify their investments to include stocks, bonds, etc. but very often they invest heavily in timbered land. Reportedly, this is because timber has had a steady 15% increase in value over the last 100 years. Don't quote me, this is just what I heard. This is not a get rich quick scheme. This is another example of taking a long, steady approach in life. (Meanwhile, little investors typically get decimated in highly volatile stocks.)
– See this article about frugal living with lots of good ideas. I love the lady in the Possum Living video. She turned hardship into opportunity when her parents divorced. By living very frugally – living within her means and working hard she eventually became a NASA scientist. Her book is free online.