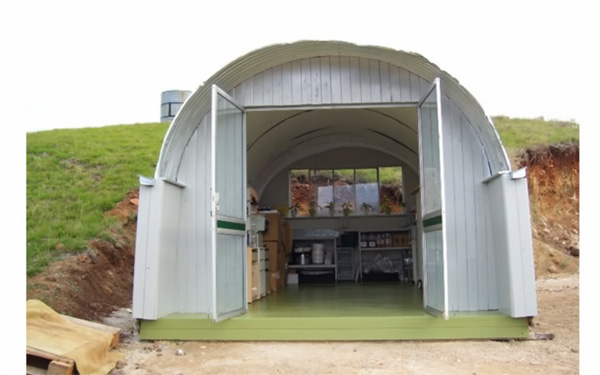 "If you look into sustainable living there are so many people now realising how we can build homes & sheds out of recycled materials, from earthbags, tyres, sand bags and even pallets.
I have quite an interest in all this and there is a great website called The Natural Building Blog. Each day I get a newsletter from them with ideas of what is happening around the world with sustainable living.
I have been inspired so much and we have been collecting pallets up on the property for a few months and decided its time to give something ago.
This is what we call the prototype. I haven't seen anything like what we did so it is fairly unique. We had the idea and just gave it ago. It only took 2 days to get it to the first stage where the building was standing, but took a while to finish off as each board had to cut to suit the water tank roof.
It was a lot of fun and we learnt a few things along the way. We are proud of the shed, we actually call it the soap shed, but really it's the storage shed for the business. I am going to add a kitchen and a small solar system for lighting next. We have plans to build 2 more of these one for a storage and one for me to have for sewing. That I am looking forward to."
Cynthia's Naturals has a good video that shows the building process