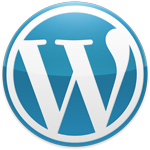 Recently WordPress.com shut down the website we had before this one, earthbagbuilding.wordpress.com, after it was seen as spamming. We emailed them and said we were doing our best to stay within all their guidelines and within a few hours a human restored the site and apologized, saying that somehow the site had tripped some filter they had and had not been human-reviewed.
Well, it was mighty nice to be back up… and we decided it was time to move to a self-hosted wordpress site, where we would have more control and could monetize the site. I realize that most readers won't care but for the geekier ones among you, or others who will be doing something like this sometime, here is what we did:
1. We decided that since so many of the posts are moving beyond earthbag building, a more general name would suit us. After batting around quite a few domain name ideas, we registered this one, www.naturalbuildingblog.com — for two years, to get a little more credit with the search engines.
2.We signed up for an account at Bluehost.com. (That is an affiliate link, which means that if you sign up there through that link I will make a commission at no cost to you.) I have another account with them and when some of my WordPress sites were hacked last year, I got such excellent customer support on the phone from them (not outsourced overseas) that I am in the process of moving my other sites off Hostgator to Bluehost.