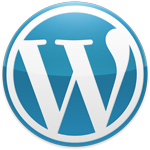 Recently WordPress.com shut down the website we had before this one, earthbagbuilding.wordpress.com, after it was seen as spamming. We emailed them and said we were doing our best to stay within all their guidelines and within a few hours a human restored the site and apologized, saying that somehow the site had tripped some filter they had and had not been human-reviewed.
Well, it was mighty nice to be back up… and we decided it was time to move to a self-hosted wordpress site, where we would have more control and could monetize the site. I realize that most readers won't care but for the geekier ones among you, or others who will be doing something like this sometime, here is what we did:
1. We decided that since so many of the posts are moving beyond earthbag building, a more general name would suit us. After batting around quite a few domain name ideas, we registered this one, www.naturalbuildingblog.com — for two years, to get a little more credit with the search engines.
2.We signed up for an account at Bluehost.com. (That is an affiliate link, which means that if you sign up there through that link I will make a commission at no cost to you.) I have another account with them and when some of my WordPress sites were hacked last year, I got such excellent customer support on the phone from them (not outsourced overseas) that I am in the process of moving my other sites off Hostgator to Bluehost.
3. We pointed our domain name servers to Bluehost and took the weekend off, while the site propagated around the world. This used to take a couple of days; here in Colorado, this time it only took a couple of hours, but hey a weekend off is nice and I wasn't sure how long it would take on the other side of the planet.
4. I installed WordPress and my favorite WordPress theme, Flexsqueeze, on this site, and tweaked it till Owen and Kelly and I were all reasonably happy with it. This is a paid theme, and I like how flexible it is, as the name implies. You can see some other sites of mine that use it: simplegreenliving.com and training-dogs.com/blog/.
5. Now the going got tough — it was time to transfer the data from the old site to the new. I logged into the old site and downloaded the .xml file that had everything in it. Then I logged into this site and tried to upload that file, using Tools- Import in the dashboard. First I had to install a wordpress installer, not a problem, but it would only do 10mb files and ours was 17.
6. I gave up and looked into WordPress.com's $119 service of moving a site for you off their servers. Woulda done it but got to the place to sign up and found out that they are taking a temporary break from offering that service.
7. I had noticed somewhere that xml files can be cut in pieces. Found a place that said which bits of code you needed in both halves. Made one half and successfully uploaded it, but got all bogged down when I tried to do the other half manually as I found parts I needed in the section I should have been cutting out. This took a long time to figure out that I couldn't do it. Back to Google for ideas and found a free XML splitter — there are probably others but this one did the trick for me. Had to get off my Mac and crank up the ancient XP to do it, but it worked.
8. Uploaded the files. Some was duplication of what I had done before and I had read that I was not going to be dealing with hundreds of duplicate files by uploading twice. Quite relieved that this was true. However, I was now credited with some 500 posts that Owen and Kelly had written. I made myself a new username and then deleted my old username, which gave me the option to transfer the user attached to each post. Made them all Owen and eventually will go through and correct the ones that were actually Kelly, by comparing the files at this site with the ones at wordpress.com.
9. Yee-haw! It was all working. Took the first deep breath in hours.
10. Logged into the old site and paid $12 a year to have earthbagbuilding.wordpress.com automatically redirect here.
11. Went back to the homepage of the old site and found that it had INSTANTANEOUSLY redirected here. Dang, I wanted a screenshot of the old site. Oh well! At least we can still get into that dashboard.
12. Shared a rare margarita with my husband Kelly.
Since then, I've been tweaking a lot of things on the site. The only thing I know of that I could have done and didn't would have been to migrate all the images from the old blog over here. I did find out how, at http://en.forums.wordpress.com/topic/migration-to-wordpressorg-self-hosted-038-image-exporting-or-uploading
But I think I may just leave them where they are. Enough already! Hope this helps someone. I'm a librarian by background and I do like to research. Comes in handy.