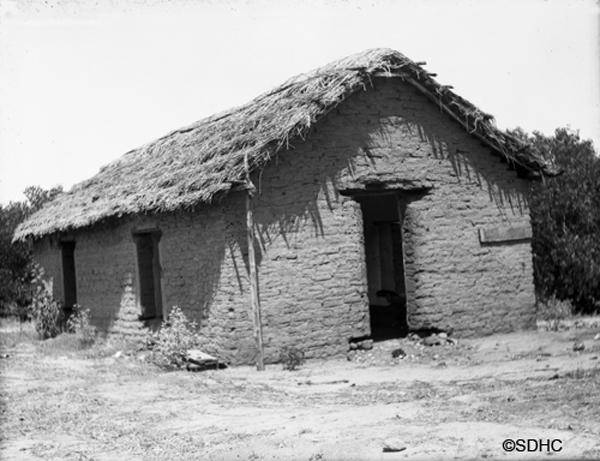 A few years ago my girlfriend called me into the living room to see an adobe house on TV. "Quick", she said, "it only cost $100". I thought there must be some mistake, but I rushed over to see the house out of curiosity. To my surprise it was quite nice.
The rectangular adobe house I saw on TV looked to be about 13' x 27' (351 sq. ft.). It was a simple rectangular home, similar to the photo, with thatch roof. The family had built 99% of everything themselves using local materials. They had even made their own thatch roof panels like these. The $100 budget probably went to things such as hardware.
The main point is you can build very inexpensively if you use locally available natural materials and do the work yourself. This is the main topic on our blog due to the world's housing crisis. This is how humans provided shelter all through history up until recently. The materials will vary from place to place, so you'll have to research what works best in your area. Of course, this assumes you've chosen an area with few or no building codes. Otherwise that $100 house could very well cost $100,000. But the sad fact is the $100 house might outlive the expensive house and not have all the toxic crap in it.
Image source: Sandiegohistory.org
I caught plenty of flak in the $300 house contest for my design entries. Even though my designs were smaller than the one profiled in this blog post, people kept saying it couldn't be built for that price, yada yada, yada. Of course it can't if you buy all new materials. But go to developing countries and you'll see millions of houses built in that price range because poor people have no other choice.