Studio RAP, based in the Netherlands, designed "The Float", a sustainable home that floats on water. It is primarily constructed from cork and timber, and the building has a green roof.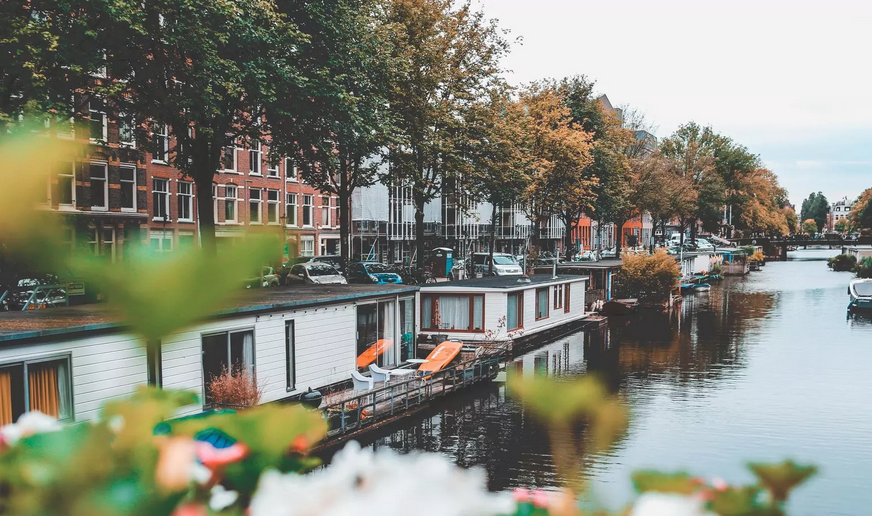 "Our client asked us to design an innovative and sustainable floating home along the picturesque canals," Studio RAP said in a project statement. "Our design for the main mass is based on the idea that the house could be a series of atmospheres representing functions of living that at the same time avoid a single floating container appearance."
The design is inspired by origami, which helped reduce the amount of materials needed compared to conventional structures. The Float is made from cross-laminated timber (CLT), which the Climate Trust says can reduce the carbon footprint of new buildings.
While CLT is left exposed on the interior, the outside of The Float is clad in cork, which boosts the insulation properties of the building. There is a low-density cork used as an insulation layer, which is bonded to a high-density cork outer layer by a cork mortar layer. The cork exterior helps blend the floating building into its lush surroundings, and a green roof also improves insulation and adds a touch of nature to the design. Natural light can also help minimize ongoing, operational emissions.
"Sustainability was central in this digital workflow and guided most design decisions, in this way the project aspires to push the industry further with sustainable architecture and look beyond the use of conventional construction materials and methods," Studio RAP said.
You can read the original article at www.weforum.org