Located in the heart of Vancouver, BC,  the 55-acre VanDusen Botanical Garden is renowned for its beauty and for leadership in plant conservation, biodiversity and sustainability. Opened in 1975, their mission is to inspire understanding of the vital importance of plants to all life.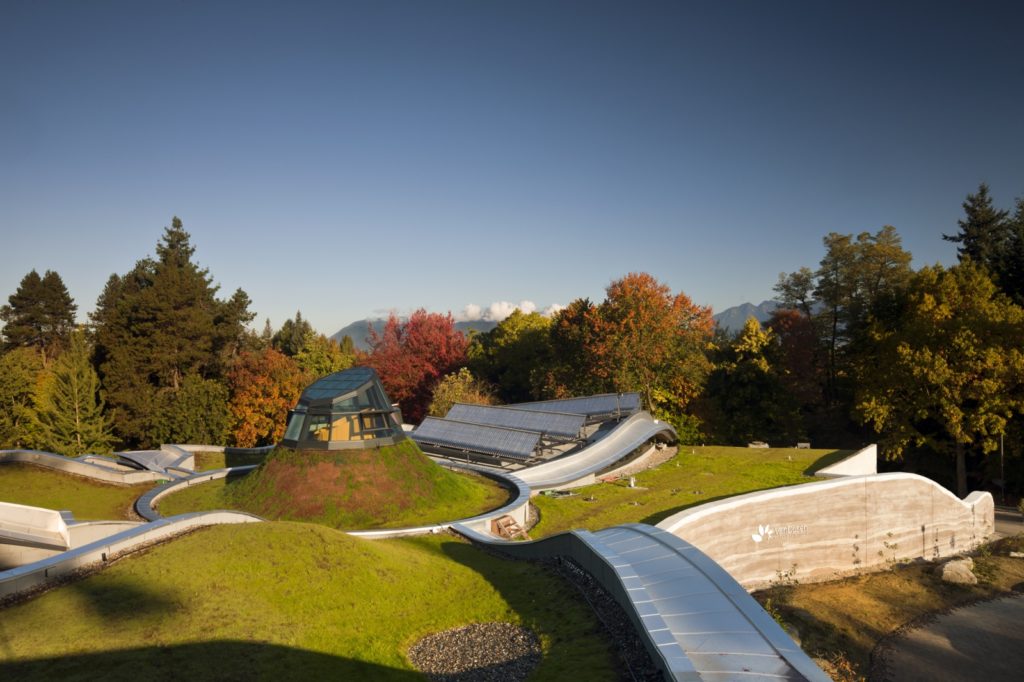 The design team of Busby Perkins + Will and landscape architect Cornelia Hahn Oberlander developed a Master Plan for the Garden. The building was designed to meet the Living Building Challenge and features include solar hot water, photovoltaic panels, geothermal borehole, and a beautiful living roof.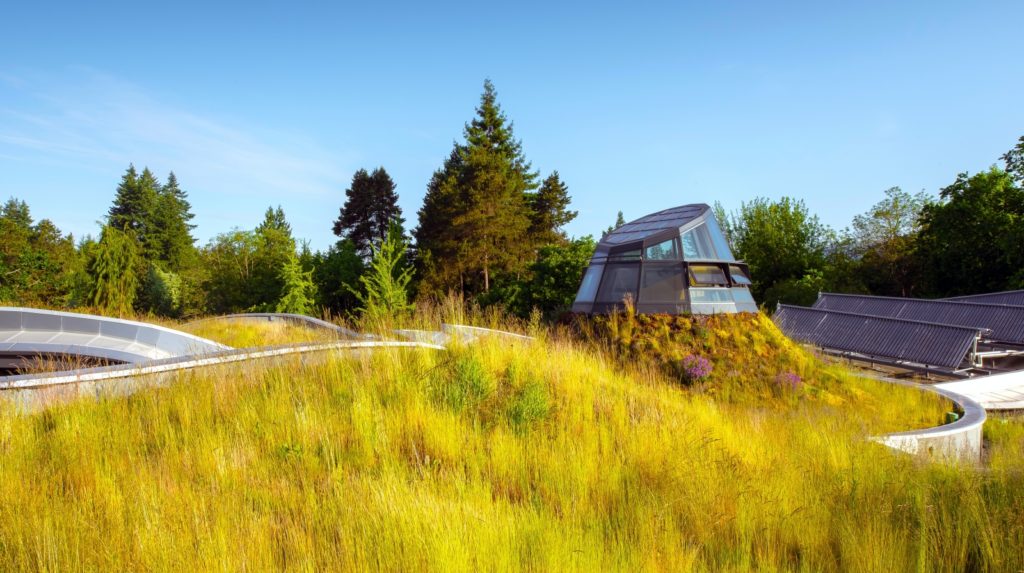 The primary building material is wood which stores carbon dioxide for the life of the building. Photovoltaics on the roof create electricity for the Center, and hot water is provided by a biomass boiler fed by dry wood waste reclaimed from the surrounding area. 100% of water use comes from captured precipitation or reused water – rainwater is filtered and used for the Center's greywater requirements and 100% of blackwater is treated by the on-site bioreactor and discharged to a percolation field in the garden.
The design was inspired by the leaves and flower of an orchid. The undulating green roofs are located on the "petals" and are planted with grasses and colorful bulbs. The multi-petaled structure's circular space is topped by a daylit oculus with a slope over 45 degrees which also serves as a solar chimney that exhausts hot air. The vegetated land ramp connects the greenroof to the ground plane, encouraging use by local fauna and promoting biodiversity.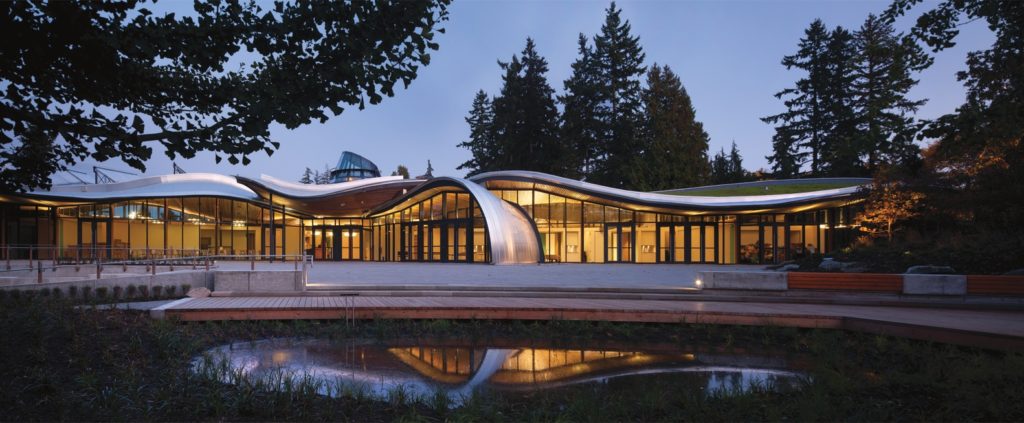 VanDusen has three distinct green roof sections: The Landbridge, a relatively flat semi-intensive area; The Petals where Architek employed a gentle slope engineered green roof system with shear barriers; and The Oculus – a steep slope area in the center.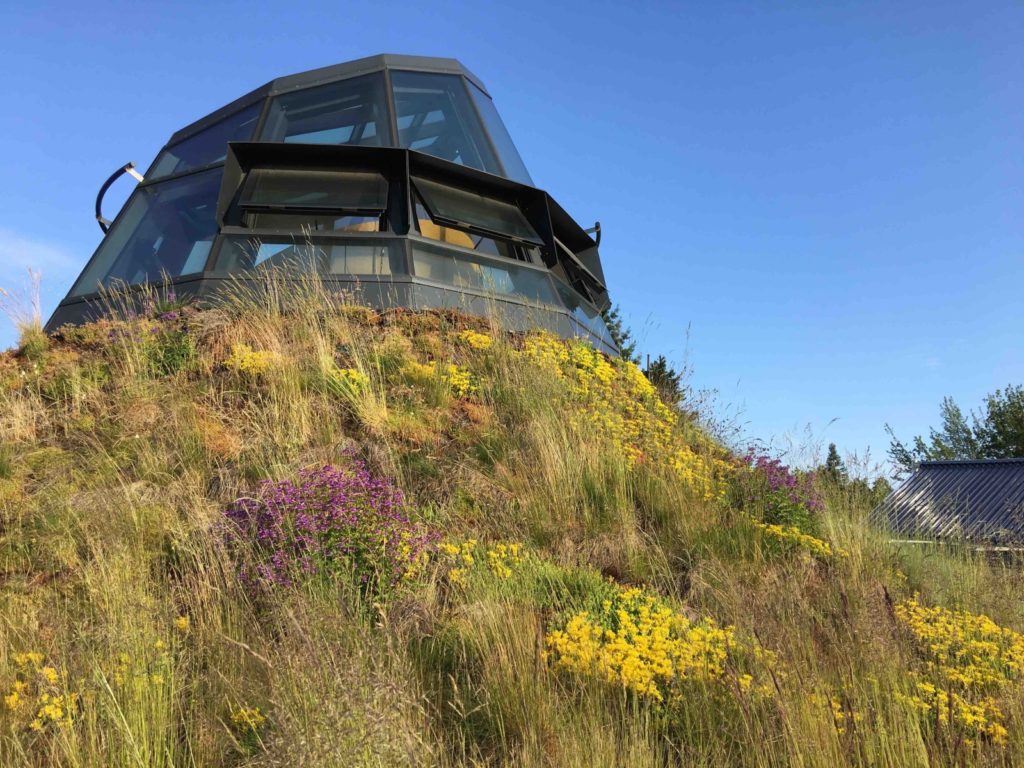 The entire green roof was hydroseeded with local grasses and planted with bulbs native to the area.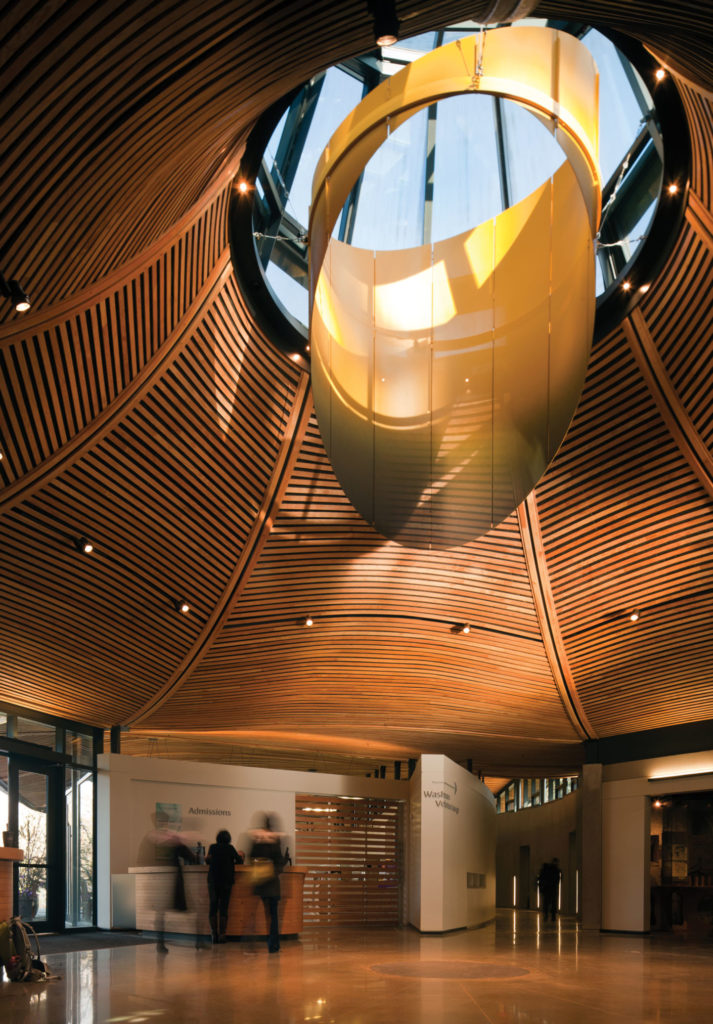 Its orchid-inspired roof design embodies the biophilic nature of the VanDusen Visitor's Center.
You can read the original article at www.greenroofs.com