Natural Building: A Guide to Materials and Techniques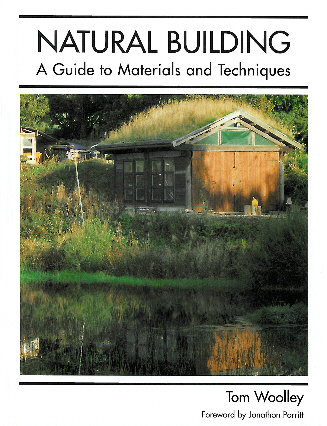 Natural building involves construction with materials that have undergone less processing and manufacturing than conventional synthetic products. Wherever possible, the natural materials that are used are renewable, originating from crops, and are obtained locally. Transport, pollution, carbon emissions, and fossil fuel use are therefore minimized and the end-product is harmonious, healthy, and environmentally beneficial. This book describes the many materials and methods that have been used by the pioneers of natural building; discusses the reasons why various materials have been chosen and frankly explains their advantages and disadvantages; provides a detailed consideration of all the main forms of natural construction, including building with earth, timber, and straw bales; and covers green and natural roofs, lime and masonry, and the use of hemp, as well as natural insulation materials, paints, and finishes. It thoroughly examines all the techniques involved, and analyzes the principles of green building and the issues involved in planning and regulatory approvals. It is lavishly illustrated with more than 220 color photographs and diagrams.
Small Green Roofs: Low-Tech Options for Greener Living


Until now, the green roof movement has been limited to large-scale, professional endeavors and public buildings. But homeowners everywhere are catching onto the benefits of a green roof—water conservation, energy savings, and storm water management. In Small Green Roofs authors Dunnett, Gedge, Little, and Snodgrass profile ordinary homeowners who scaled green roofs down to the domestic level.
Small Green Roofs is the first book to focus on small-scale and domestic green roofs. More than forty profiles of small and domestic-scale projects of all shapes and sizes include green roofs on sheds, garden offices, studios, garages, houses, bicycle sheds, and other small structures, as well as several community projects. For each project, details are given for design, construction, and installation, as well as how-to tips on how the roof was planted and cared for.
For readers looking for inspiration when hiring a contractor or taking the adventurous step of building their own, Small Green Roofs provides the knowledge and encouragement to make it possible.
Book review: "Written by four experts in the field of green roofs, the new book Small Green Roofs: Low-Tech Options for Greener Living was promising before it was even released. It doesn't disappoint. Full of information about small green roofs, their construction and biodiversity and plants, over half is devoted to 40 case studies. The book is full of inspiring and beautiful images of a wide variety of green roofs on all manner of buildings and structures. Written for homeowners, architects, landscape architects or ecologists, it's a valuable resource on a practical level that serves as an excellent companion to the many other green roof books on the market, while at the same time offering a completely unique approach to the way green roofs have been previously written about."
Read the rest of this book review at the Metropolitan Field Guide
Green from the Ground Up: Sustainable, Healthy, and Energy-Efficient Home Construction (Builder's Guide)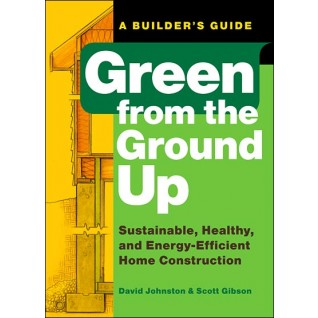 A thorough, informative, and up-to-date reference on green, sustainable and energy-efficient home construction that clarifies definitions of green and sustainable and guides builders and architects through the process of new or remodel green construction, including issues of site, landscaping, durability, and energy-efficiency. It starts with clear explanations of the concepts and fundamentals of green, healthy and energy-efficient construction and walks the reader through the entire construction process, injecting expert advice at every decision point. Construction techniques, materials, and products are thoroughly explained, making the often vaguely understood concepts cleanly understandable. The book gives builders and architects the tools to respond to growing requests from homeowners for green and energy-efficient houses, whether new or remodeled. Homeowners can use the book to understand the concepts, process, and options, whether they're doing it themselves or working with a professional.