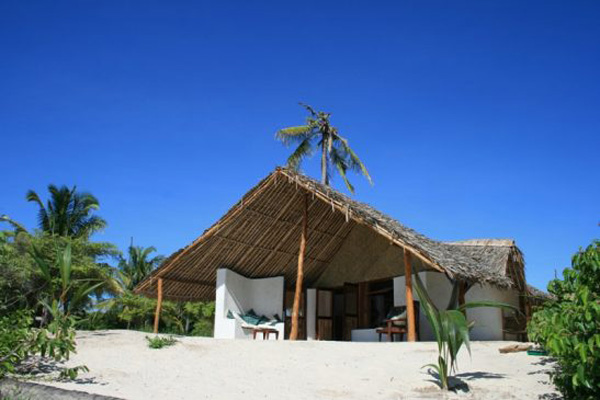 "Northern Mozambique is touted to be the next travel "hot spot". It's not hard to see why… the best beaches in Africa, pristine coral reefs and rich cultures.
Guludo is a small, eco-chic lodge in the Quirmbas National Park, perfectly positioned to show off all Mozambique's greatest treasures.
Featured in "100 Best Hotels of the World," Sunday Times Travel Magazine.
Our holiday accommodation provides everything you need and nothing you don't. With high roofs, gentle sea breezes, beach views, alfresco en-suite bathrooms with a stunning "loo with a view"; barefoot luxury never felt more indulgent."
Source: Guludo.com
Tribewanted Sierra Leone