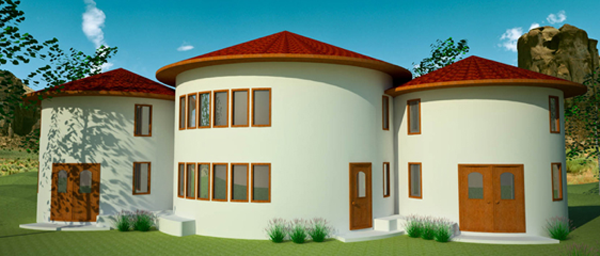 Hi Owen, We are building one of your home designs near Gainesville, Florida. It's this one (http://www.dreamgreenhomes.com/plans/roundhouse-dome-cluster.htm) with straight walls, not domed. It's a permitted/coded build. The project already has county approval, and we're gearing up for a workshop to start the actual earthbag part of construction.
We have Morgan Caraway of BottomLeaf.org coming down Oct 22-29, 2016 to teach us, and anyone else interested in learning, what we'll need to know. Morgan has built a number of earthbag projects, and regularly hosts workshops to teach this wonderful construction method and provide hands-on learning opportunities, we're excited to have him be a part of our project! We love your design work, and are excited to see it take shape :)
Located just north of Gainesville, Florida, Upful Farm is a small subsistence homestead for our family. We're building our dream home here this summer, and we invite you to learn an exciting construction method with us!
Camping space on our farm can be arranged for those coming from out of town, just ask :)
I have a website set up at upfulearthbag.com, and a Facebook event (https://www.facebook.com/events/623748014452294/) and page (https://www.facebook.com/upfulearthbag/)