Rammed tire construction is far from my recommended building method. Use earthbags instead and this design would be very practical.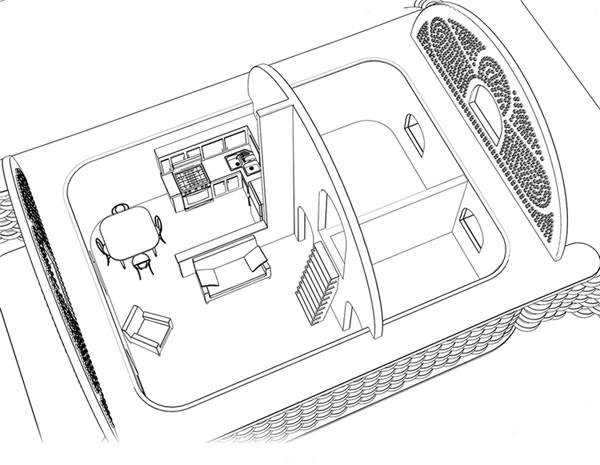 Square Footage: 725
"Description: We designed this as a relatively low-cost and easy to construct home for a family. The "sala" or living room is large and open to the kitchen. The lower bedroom could be used by the parents, while the loft upstairs could sleep multiple kids. Copious natural light enters through the windows and bottle work. The outdoor patio can be used for cooking and socializing. The unit is buried on east and west and buttressed to the north and south, making it extremely resistant to earthquakes as well as thermally self-regulating. The proportions and floor plan was designed to match Fibonacci sequence blocks."
Very good illustrations at the source: Los Tecnicos.org
They have an alternative building school in Guatemala.