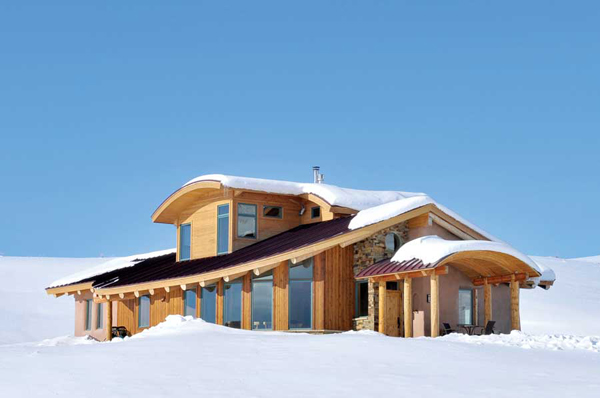 After living in a tipi on his 42 acres for a year, Thedo Remmelink wanted an east-facing entrance and rounded corners on the home he built. Builder John Randolph used local wood and stone and straw bales from the nearby San Luis Valley to implement architect Todd Young's design.
Architect: Todd Young, (970) 846-6019; toddeyoung@hotmail.com
Structural Engineer: Steve Moore, Steamboat Engineering and Architectural Design, (970) 871-9101; steve@seadinc.com
Builder: John Randolph, (970) 819-0599; dmr58@hotmail.com
Landscaping: Thedo Remmelink
House Size (square feet): 2,400
Bedrooms: 3 plus sleeping loft
Bathroom: 2 1⁄2
Cost per Square Foot: $250
More at the source: Mother Earth Living
Thanks to Carroll for this tip.