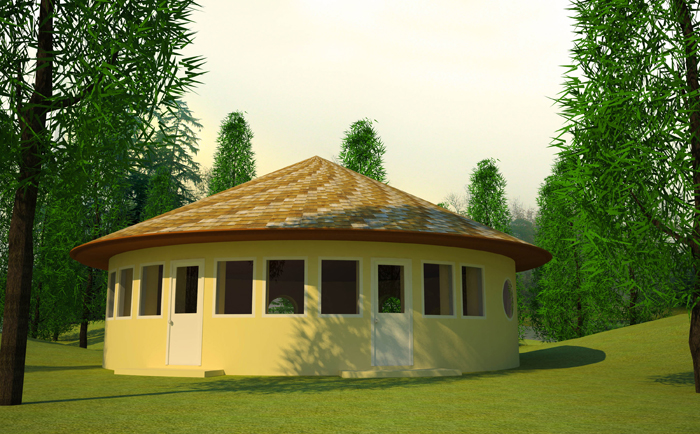 Most of the AutoCAD drawings for my 30 most popular plans are nearly complete, and so now I've started adding SketchUp perspective drawings to show what the completed houses will look like. My goal is to add one perspective drawing every 10 days to 2 weeks and finish in about one year.
I have several variations of this 855 sq. ft. interior roundhouse because it's so popular: one bedroom, two bedroom, 1.5 story, and two 2-story plans. Lots of people love roundhouses. They feel really good inside, very relaxing and cozy.
Here's the link if you're interested in reading more.