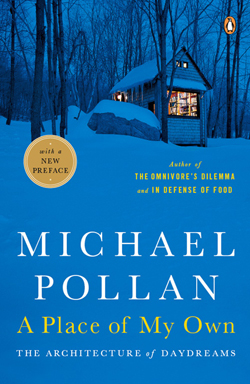 "A room of one's own: is there anybody who hasn't at one time or another wished for such a place, hasn't turned those soft words over until they'd assumed a habitable shape?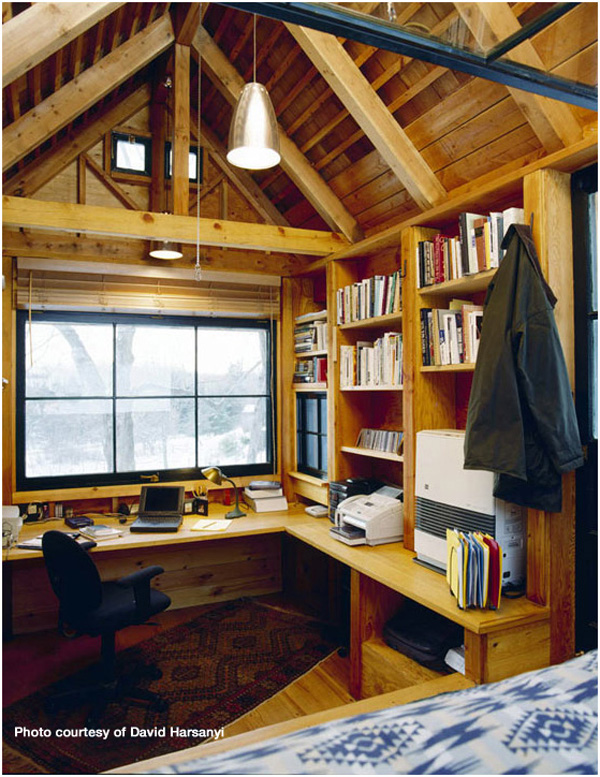 Pollan turns his sharp insight to the craft of building, as he recounts the process of designing and constructing a small one-room structure on his rural Connecticut property—a place in which he hoped to read, write and daydream, built with his two own unhandy hands.
From the spark of an idea to the search for a perfect site to the raising of a ridgepole, Pollan revels in the infinitely detailed, complex process of creating a finished structure. At once superbly written, informative and enormously entertaining, A Place of My Own is for anyone who has ever wondered how the walls around us take shape—and how we might shape them ourselves.
A Place of My Own recounts his two-and-a-half-year journey of discovery in an absorbing narrative that deftly weaves the day-to-day work of design and building—from siting to blueprint, from the pouring of foundations to finish carpentry—with reflections on everything from the power of place to shape our lives to the question of what constitutes "real work" in a technological society."
Read more at the source: Michael Pollan.com
Image source: AIA Dallas Young Architects Forum