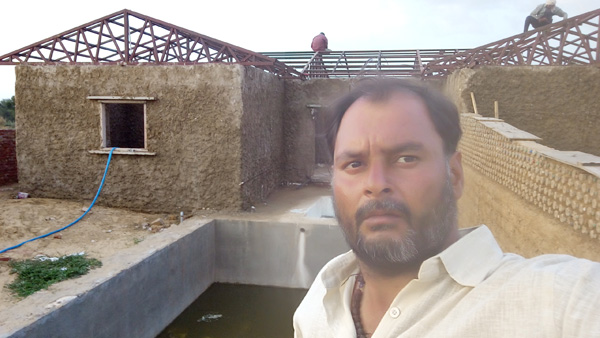 I am Chinmay Pareek working under the name of BRZEE STUDIO BY SAOSHYANT SOLUTIONS here in India. We made this farmhouse for a client.
This is 1710 square feet earthbag made in a small village PARASRAMPURA in REENGUS town, which is situated 70 kms from, Jaipur "THE PINK CITY" capital city of Rajasthan State in India. We named it "saoshyant" after the name of my son Saoshyant Pareek.
We made doors from wooden pallets and used plastic bottle walls as well as glass bottle walls too.
Thanks and regards.
Chinmay Pareek
chinmaypareek@hotmail.com