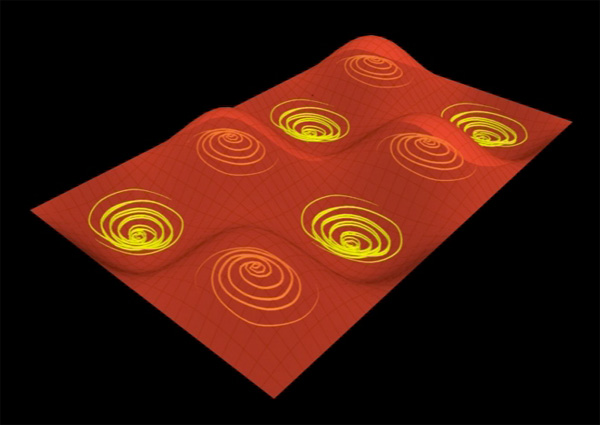 I've put a great deal of time and effort into understanding what's happening with LENR/cold fusion reactions. Overwhelming evidence confirms LENR is proven beyond doubt, but exactly how the process works is still not understood. Fully understanding the process is vital to engineering efficient LENR devices. The Cold Fusion Now art contest was an impetus for me to express my ideas and draw awareness to what I believe is one of the greatest discoveries ever. Affordable, clean energy is vital to everyone's dream of a sustainable future. My entry attempts to illustrate (however crudely) what is occurring inside the LENR reactor at an atomic level. Please take a look and leave a comment at Cold Fusion Now. You can go directly to my entry by clicking here.
"Art at its most significant is a Distant Early Warning System
that can always be relied on to tell the old culture
what is beginning to happen to it." –Marshall McLuhan
Show prizes will be announced on December 22 to celebrate Day 1 of our new mental imprint, an "effect preceding the consequence" of an imminent new energy technology that promises a green technological future for our planet and all its inhabitants.
Your feedback will help the Cold Fusion Now crew recognize the artists that communicated the reality of cold fusion through their work. Leave your comments here.
"Man's need for art is absolutely primordial, as strong as, and perhaps stronger than, our need for bread. Without bread, we die of hunger, but without art we die of boredom." –Jean DuBuffet
Brief LENR update:
As reported in a previous blog post in October, LENR stories are starting to appear in oil industry publications, science journals and mainstream press. That's the good news – there's a growing awareness of the undeniable evidence. The bad news is LENR breakthroughs by individual researchers have been blocked for over 20 years by the US Patent and Trademark Office. LENR patent applicants are sent a form letter basically saying cold fusion is not real and their application has been rejected. But now NASA is being awarded LENR patents. This fact plus the drift toward retrofitting commercial power plants with LENR indicates that home energy devices are less and less likely at this point. But I haven't given up hope yet for low cost LENR devices. It's only a matter of time in my opinion before the remaining details are leaked and hobbyists and entrepreneurs the world over start building their own.