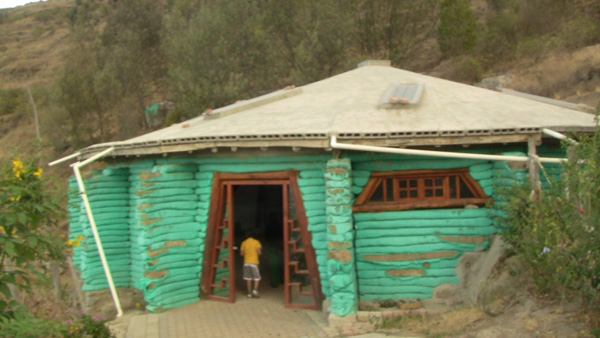 "Comuna Tola Chica is a community of about 64 families and a total of about 400 people, and is one of the most organized and active comunas in the country, also known as the 'greenest' of Ecuador.
The Comuna has existed for decades, but in 1944 formalized its legal entity guaranteeing autonomy inside of its 260 acres (180 were lost to the urban sprawl of Tumbaco before its legal establishment).
As a community, land ownership is communal, and decisions are taken by a democratic system, with an organizational council elected by the community to guide procedures.
Some responsibilities are fully shared: political decisions, water issues, large crop areas, a sports area, the community school, event center, trainings, and a tourism project (for the future). Other communal activities include two annual festivals and 12 mingas (collective work days) each year (at least 1 member of the family must participate or the family pays a fine).
The land is divided into three zones: 1) Management and training 2) Houses and small gardens 3) Field crops (organic) and reforestation – no construction permitted.
In addition to the organic farming, the community has 12 protected areas for reforestation of the native forest where 5 are fully reforested, and they are holding the vision to reforest 50 more acres in the future. The reforestation work is hugely important issue in a region that suffers a severe dry season, and needs trees to hold water in the ecosystem to supply the human, plant and animal communities.
In the training and education zone, a beautiful superadobe construction provides a space for workshops and events, alongside a small lake with fish, dry toilets (allowed in the city only because they have autonomy from building codes) and a nursery."