I've seen various barbed wire dispensers being used and have wondered what design works best. I started making a dispenser for our roundhouse workshop, but gave up when things weren't quite working out. It seems easier to move the roll of barbed wire by hand to where it's needed instead of using a dispenser. Also, this makes it easy to remove the twist, straightening a little at a time as you go, so the wire stays in place against the earthbags.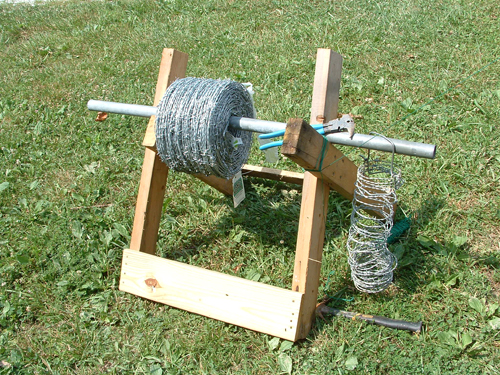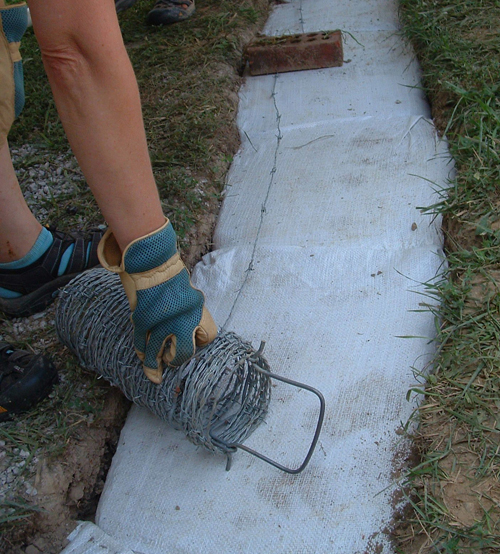 What do you think? I'd like to hear your thoughts on this subject.
Safety warning: Working with barbed wire can be dangerous. Use thick leather gloves and stay alert. Be aware that barbed wire can spring loose and cause injury.
Photo credit: Patti Stouter