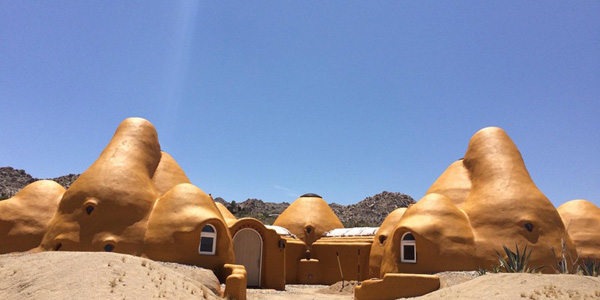 Sun, April 9, 2017, 10:00 AM – 4:00 PM PDT
"A one day information seminar and networking platform for interested owner-builders, builders and Cal Earth alumni, contractors, designers, project leaders and architects. Meet those of us who have experience and expertise for building Earth Domes as a viable residence. This is also a platform to hear about Earthbag Dome Building services and projects.
For the potential Owner Builder, you will learn and get inspired from leading experienced Earth Bag and Earth Dome Builders. Get informed about building your own Earth Dome Homes and other Earthbag Building Projects, such as retaining walls. Discussion and information on current building codes (with a focus on San Bernardino County) budget and fund allocation, interior climate control, and MORE!
For more information: https://www.eventbrite.com/e/earthbag-dome-building-information-seminar-registration-26989703931