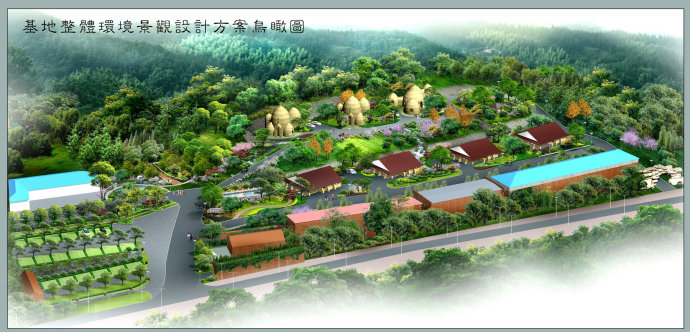 Dr. Sunny Cai, an architect and Associate Professor at the University of Science and Technology in Beijing sent me news of his most recent earthbag work. It's interesting to note his Ph.D. is in Historic Chinese Earth Architecture.
"To be a designer and professor in university for architectural class teaching, I always advocate low carbon emission, less transportation and avoid any extra pollution for our building. These are my main principles for planning a building. Also I expect my students, who will be the architects in the future, will do the same way for their plans.
After the ecovillage of earthbag construction in Uganda, I started to consider how to improve the whole thing to be more effective, feasible and energy saving. I tried to find some natural materials for replacement of modern and polluting ones. The significant discovery is by using inorganic transmit system that is able to provide the warm and cool from the deep earth, and this method can solve most problems of earthbag building that I have to face in northern China. Most earthbag building might be wildly used in suburbs or areas where electricity is quite deficient. Fortunately I found one producer agree to provide this system and relating assistance. Moreover I also experimented with some natural materials which were recorded in Chinese ancient book regarding some traditional way which seems quite suited to my ideals of environmental protection.
The plan in my blog is for an ecological vacation village. All the buildings will be constructed by earthbags, including the buttressed rectangular building.
Generally to say, good part is more and more people notice and identify our effort for ecological event, and bad part is my work still very hard to go ahead because lacking of approving of architectural laws and government's support! I still am an isolated pioneer in this field in China! Hopefully this situation will be ameliorated in the future."
Dr. Sunny Cai