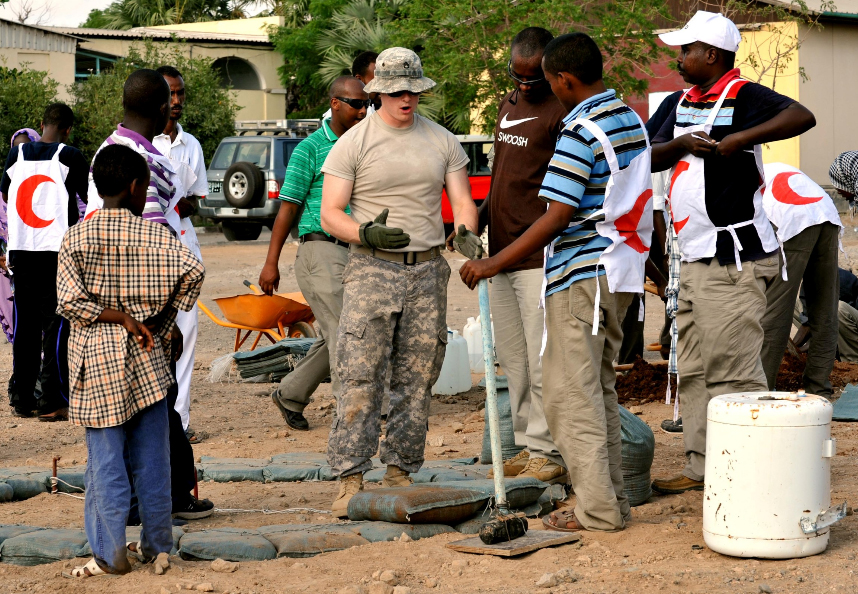 Djiboutian Red Crescent Society (DRCS) volunteers learned how to build an earthbag structure, during a two-day training seminar held by DRCS, October 28, 2010. The training took place on October 28 and 29 in partnership with a team from the U.S. Army 418th Civil Affairs Battalion.
U.S. Army Staff Sergeant Joshua Erickson, a graduate of The California Institute of Earth Art and Architecture (Cal-Earth) Superadobe training course, led volunteers through step-by-step instruction, which provided students with the fundamental skills to build a dome. Each student worked on an example dome at the DRCS compound in Balbala. Sergeant Erickson and a team of military volunteers recently built an example structure on base at Camp Lemonnier, Djibouti. Many expressed their desire to teach others what they learned.
Click here to read the full length article.
Image credit: U.S. Army photo by Specialist Sheri Carter