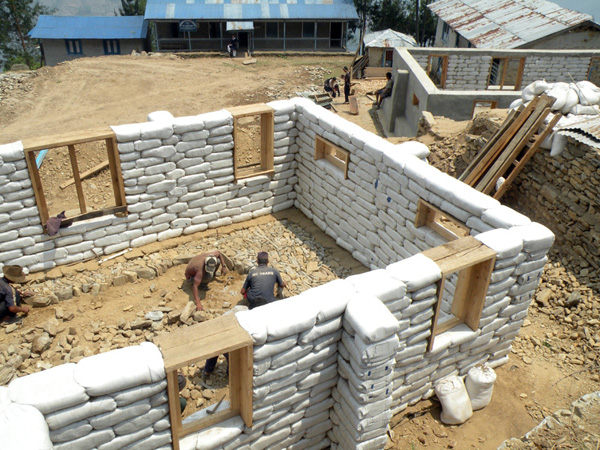 "Edge of Seven's most recent project, the Basa Higher Secondary School, is complete! The school is the second earthbag project in the Solukhumbu region and was constructed in collaboration with The Small World, Edge of Seven's in-country project partner. The two new buildings will serve students from classes 11 and 12 and enable more students (and girls in particular) in rural Nepal to achieve a higher secondary education.
Thank you to all of the amazing individuals, volunteers and organizations that contributed to this project including the Peaks Foundation, Architecture for Humanity Denver, Edge of Seven's May father/daughter team, the tremendous community of Basa, and all those who participated in both the For the Love of Earthbags and Pocket Change Revolution campaigns. As they say, it takes a village to bring a project like this to fruition. Thank you!"
Update: Edge of Seven has completed six similarly sized projects now. All survived the recent earthquake in Nepal with no damage. Now villagers are asking for help to rebuild their houses this way.