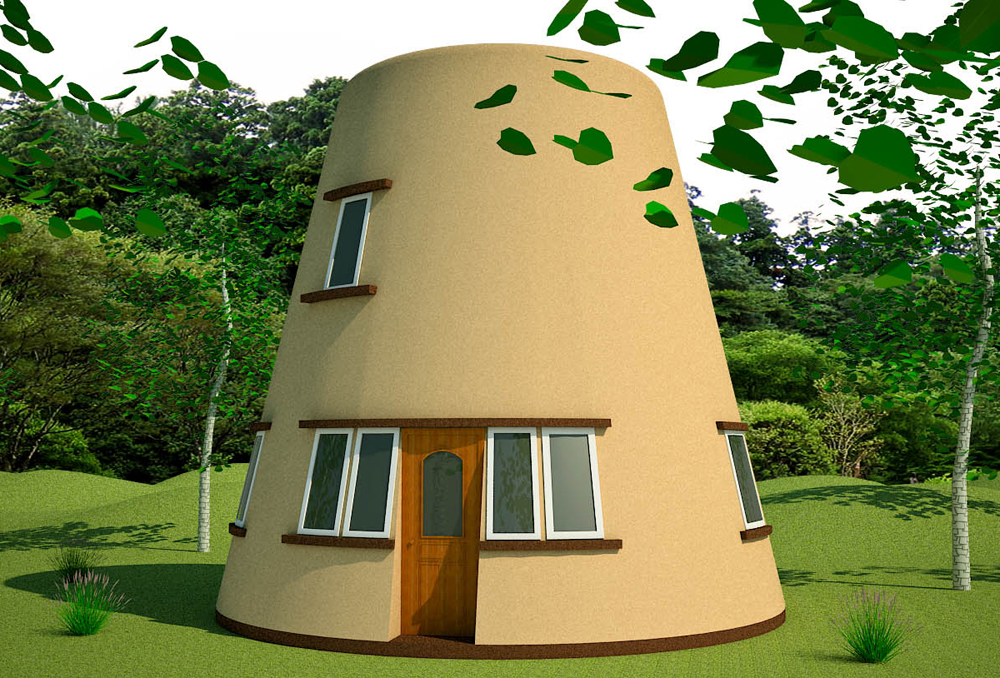 This intriguing tower house slopes from 21 feet interior diameter at ground level to 13 feet diameter at the third floor observation deck. It's perfect for environments with high winds and good views. Total interior square feet: 705
Towers such as this, including my Native Spirit design, are best built with earthbags filled with scoria or pumice. This provides insulated walls that are rot proof, fireproof, lightweight and easy to build.
More information is on my Earthbag House Plans site, that has over 100 small, affordable house plans.