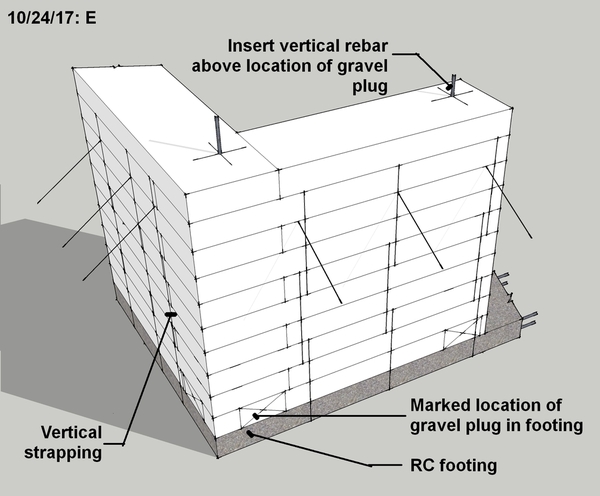 Patti Stouter of Build Simple, Inc. has been testing earthbags and writing technical reports for the last several years in an effort to improve strength of earthbag buildings in seismic areas. She asked me to forward the following announcement.
It looks like an engineering department near San Francisco will be completing needed tests of earthbag strength during 2018. If anyone wants to help build, they can learn construction also.
One of the weakest parts of earthbag built in risky areas is the lack of connection between a footing and the inserted rebar. Tests of wall shear strength show that inserting rebar bonds well with strong earthen fill. But can inserted rebar be bonded well to a footing to prevent wall racking? Students directed by an engineering professor known for practical hands on education will find out next spring.
Engineering students at Santa Clara University have been working with Patti Stouter for several months to plan for structural tests of contained earth (earthbag built with strong cohesive soil and reinforcement). Volunteers can learn about good construction techniques while helping to build these full scale walls during December 11- 15th.
Student teams will build walls, plaster them and let them dry for several months. Patti Stouter will be helping with the sample construction. If we have several extra volunteers, she can give seminars on choosing soils, reinforcement techniques and designing plans for earthen buildings in seismic risk regions.
Please contact Patti at pstouter@buildsimple.org if you can help!