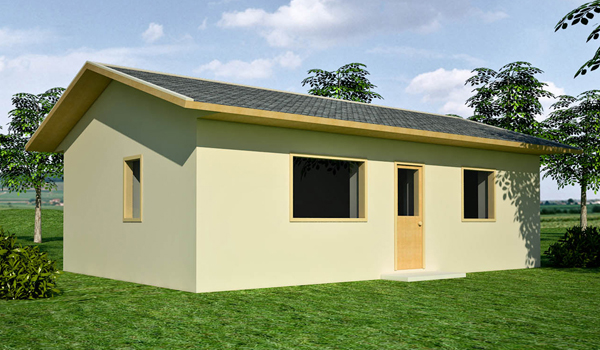 Complete plans now available as a downloadable PDF. This PDF was actually finished about six months ago but somehow never got uploaded to our Free Plans page. Dozens of people wrote for the free plans. I mistakenly sent them to the preview page, which doesn't have all the plans. Plus, the preview page had my old email address. (My new address is at the top of the page under About Us.) Sorry for the mix-up.
Specifications: 432 sq. ft. interior, 1 bedroom, 1 bath, Footprint: 19′ x 30′
The Economizer can be built with earthbags, straw bales, adobe, stone, cordwood, cob and other materials. Use what's locally available and makes sense.
Economizer PDF plans download page
About 130 plans at Earthbag House Plans