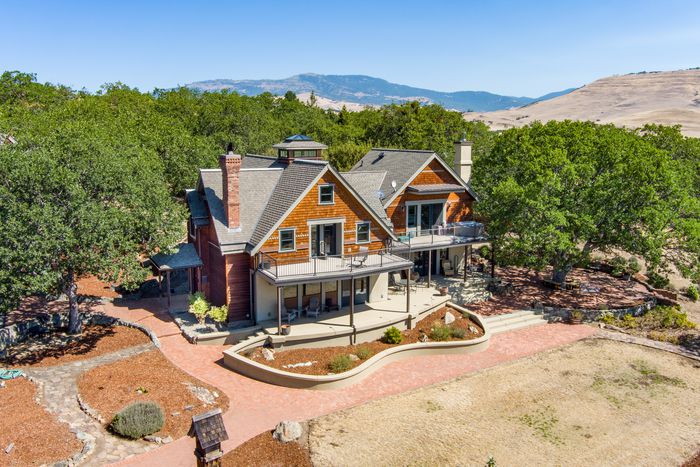 Vera Kirkpatrick built a home in Ashland, Oregon using century-old posts and beams. The stay-at-home mom on a tight budget designed open rooms and decorated in a timeless, spare Scandinavian style.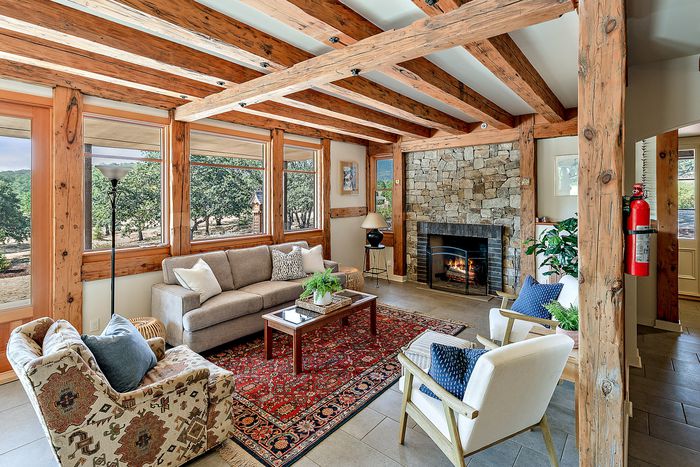 Beautifully rustic, hand-chiseled pine and cedar timbers are fitted with wooden pegs, but new construction materials and techniques like passive solar were also employed. Steel post braces are bolted onto concrete footings for seismic support and highly insulated walls and ceilings are painted white or clad in naturally stained shiplap.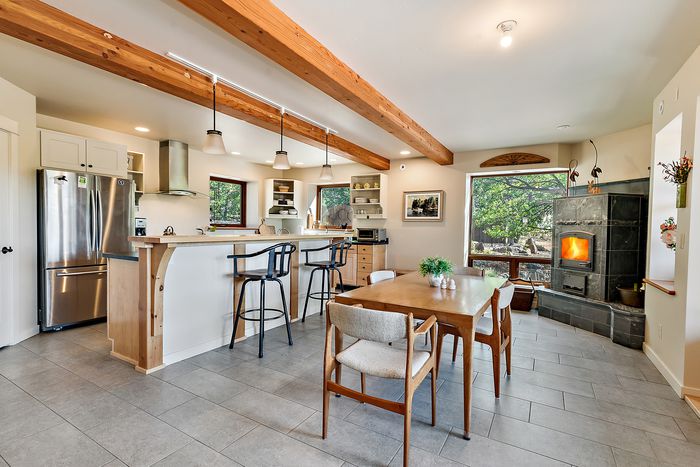 Energy-saving radiant heat rises from the foundation through oversized, gray porcelain floor tiles from Italy. A fireplace in the living room has a custom stone surround as does a Tulikivi masonry heater in the  kitchen's dining space.
Kirkpatrick died in 2018 and her husband of 43 years, Peter, is selling their 20-acre property to move closer to their grown sons' families. "I told Vera we don't have enough money to build a house. She said, 'we're not going to live in a house; we're going to live in a trailer," remembers Peter. They bought some land and the family of four moved into an enclosed travel trailer on site as Vera worked alongside contractor Jay Cooper of Ashland and other craftsmen to build their home on a budget.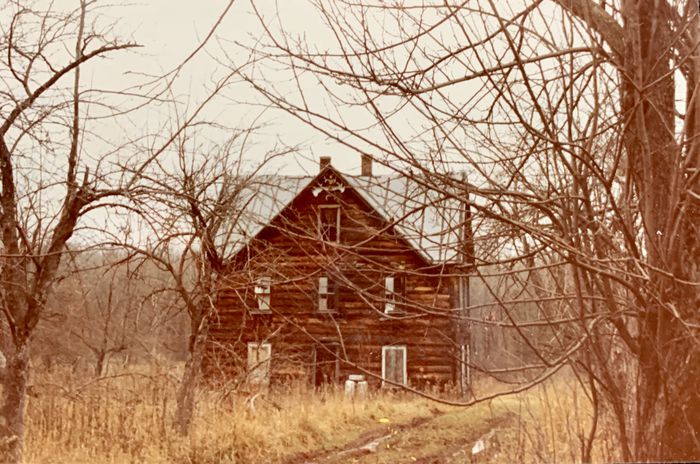 The couple paid $2,600 to have the frame of a Wisconsin farmhouse, erected before the Civil War, be dismantled and 4,000 board feet of old timber be shipped on a flatbed truck 2,200 miles to Ashland. Vera spotted a classified ad in "Old House Journal" magazine that made her project affordable. The small ad was placed by a landscape architect who specializes in reclaiming hand-hewn log and timber frame houses in Wisconsin.
In 1984, the Kirkpatricks rented a crane to raise the frame, but there was a lot of other do-it-yourself handiwork. "Every shingle had to be cut to size, wire brushed, stained and individually dried out," says Peter, pointing to a photo of Vera under the shade of an oak tree cutting shingles. Another photo shows Vera refinishing pocket doors from the late 19th century. She acquired the decorative sliding doors, along with a leaded glass window, from the ruins of an old Oregon structure.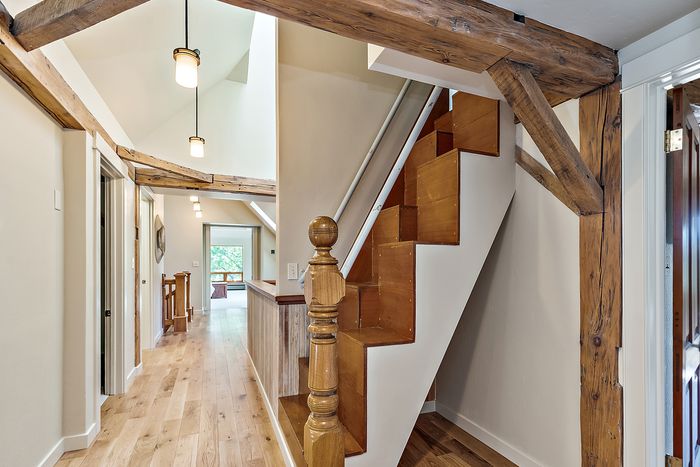 A newel post Vera brought with them from their home in Aspen, Colorado was installed at the base of wooden cubed stairs to an attic living space. Reusing old materials kept expenses down.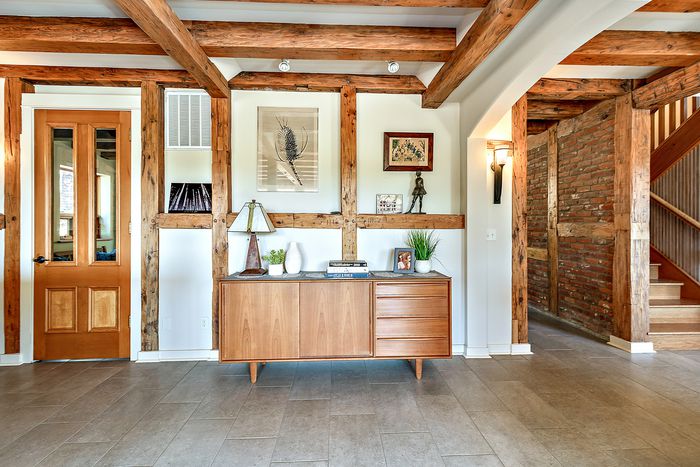 Walls in the family room and alongside the main stairs show salvaged bricks embedded among the old timber. Vera, a self-taught designer, carpenter and landscaper, added a glass-roof lightwell in the center of the hallway to draw in light.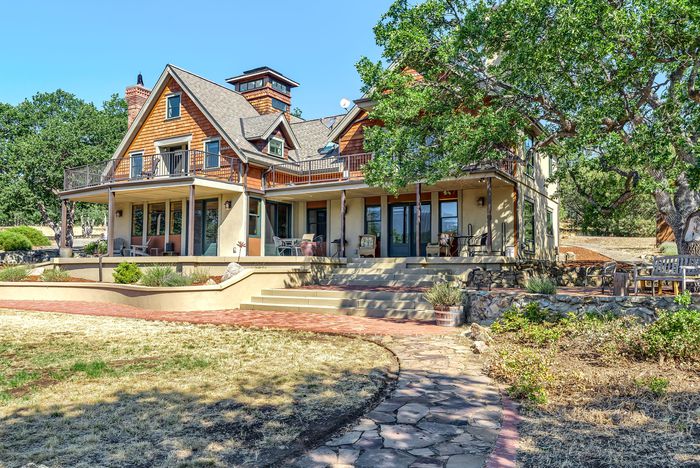 To prevent the summer sun from beating down too hard on south-facing glass panels, Vera added balconies to the second floor. In the winter, when the sun is lower, natural light slides into the living room, warming it.
You can read the original article at www.oregonlive.com