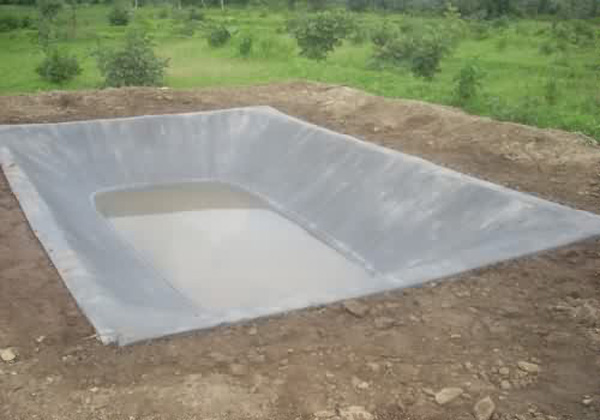 The lowest cost soil for earth building comes from the building site itself. Dig the soil onsite and you could build a ferrocement tank below ground in the pit. You could build a low cost roof over the top and use gutters to direct water into the pit to store large amounts of water. Seal the tank and it could be used for drinking water. If left open to the atmosphere, the water would be non-potable since it would attract insects and algae would grow.
More information at the source: Jalvardhini.org
Note how these storage tanks could store all sorts of things besides water.