As promised, I'm posting more pics of our roundhouse as I get time. I've started to upload some of these pics to my new Picasa web album.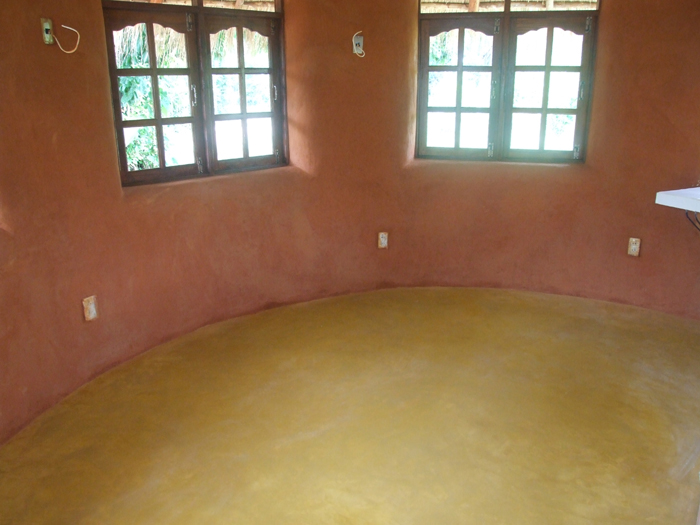 Floor: We opted for a concrete floor colored with natural iron oxide pigment. The pigment is sprinkled by hand and troweled into the top ¼" as the concrete sets up. A little more color was added later during final troweling to even out the color. We were careful to moisten the road base under the floor to slow drying and prevent cracking.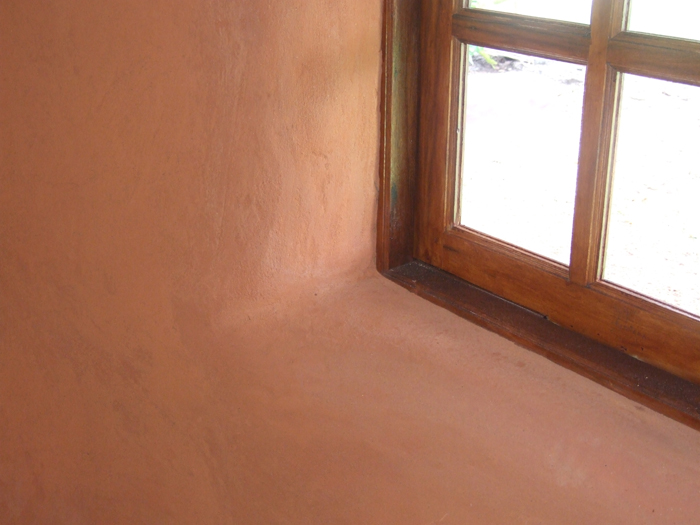 Earthen plaster: Here you can see the natural beauty of earthen plaster that's been sculpted to gracefully curve around window and door openings. This not only looks good, but also lets in more light and improves the view. I want to emphasize how this simple concept totally transformed our roundhouse from a bunch of bags into a thing of beauty. Click here for more details about rounded corners.