Finishing details turn a house into a home. It's what people really notice. If you want a really nice home, be sure to plan accordingly and give this some extra thought. Finishing work does require extra time and effort, but the results are definitely worthwhile.
For our roundhouse, we wanted things to look nice, of course, but we didn't want to spend a fortune. Plus, I'm trying to demonstrate affordable building techniques. So, we used a few basic, low cost methods to class up the roundhouse: rounded window and door openings (free), nice colors (no extra cost), curved bathroom wall and buttress (no extra cost to create curves), exposed wood and thatch roof (dirt cheap), and lots of beautiful old windows for views, ventilation and to add a sense of spaciousness (no added cost because windows replace earthbags).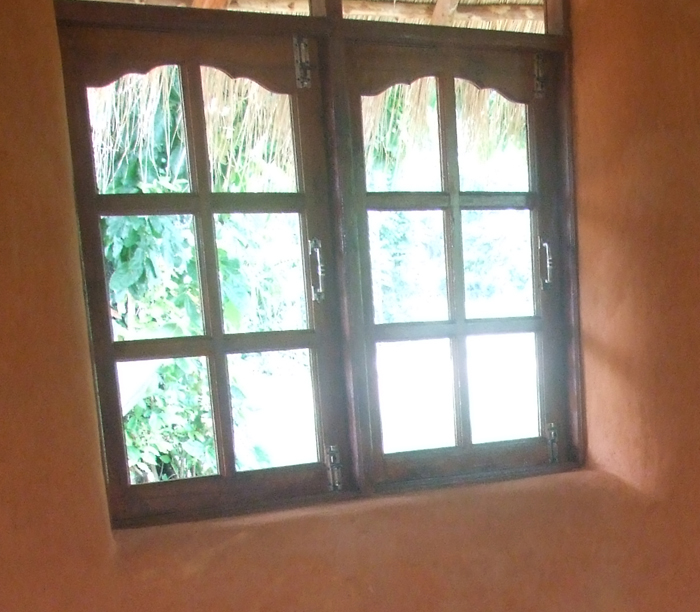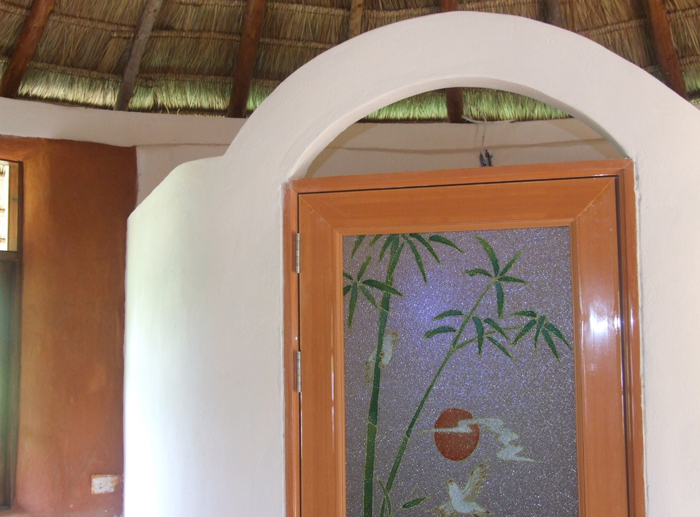 Be sure to visit my new Picasa earthbag photo album for more pics.