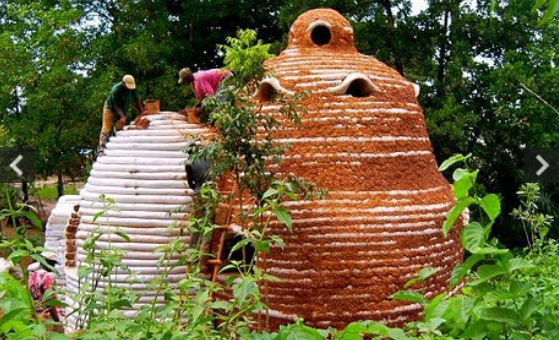 Today's post is an update on the Tribewanted domes in Sierra Leone. The quote below by Ben Keene is from his article in The Telegraph (see link at end of this blog post). The previous post is here.
"The projects themselves have – despite the slow pace of life here – been ticking along at a good pace. Our two beautiful earth-bag domes (pictured above) are in their final stages of completion; permaculture now pervades our water, food and waste systems, with some great aesthetic touches (the old canoe converted into washing-up basins is my favourite); and in the community, new toilets have been built for the fishermen and for the school."
You can read the rest of the article in The Telegraph.