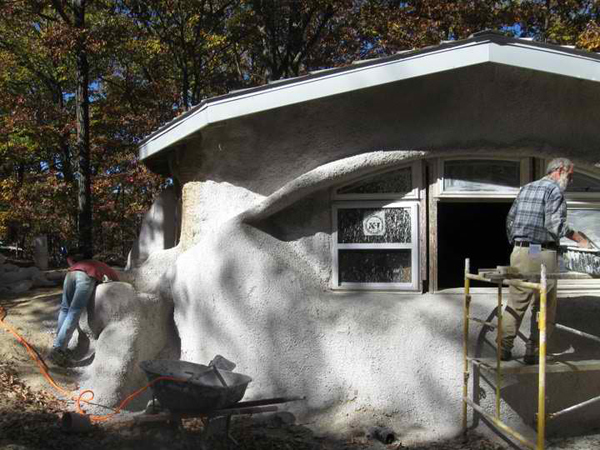 People are dreaming of a better world with homes made of natural materials.
"Argentina is an ideal land to create a radical shift in how homes are built and how we live as a society. Once out of the city, building codes dissolve and one is free to design and build to heart's content. Here in the sierras land is abundant. I'd love to see some of your designs or hear more about your story.
My feeling is that the small community or village lifestyle we are aiming for is a whole lot more interesting when the community is multi-cultural. Connect that multi-cultural community to a global network of self-sufficient, yet inter-connected communities through which energy, ideas and people flow, and things get a more interesting. We could very well be creating a new Earth. Essentially we're building on the foundation started by the eco-village and sustainable community movement. Our addition is the inter-connectedness.
Who would want to join and commit their lives to a single isolated community when the option of joining a global network of communities is available? By joining a network, what one contributes at community A in Argentina, has equal value at community B in Romania and so that one has the freedom to explore and move within the network without having to start anew.
What about possessions? Could we say that land is never owned by any individual? Instead land is placed under care of a trust and is stewarded by members of the global community. We could carry over the concept of non-possession with other resources too."
Source: Heaven Letters