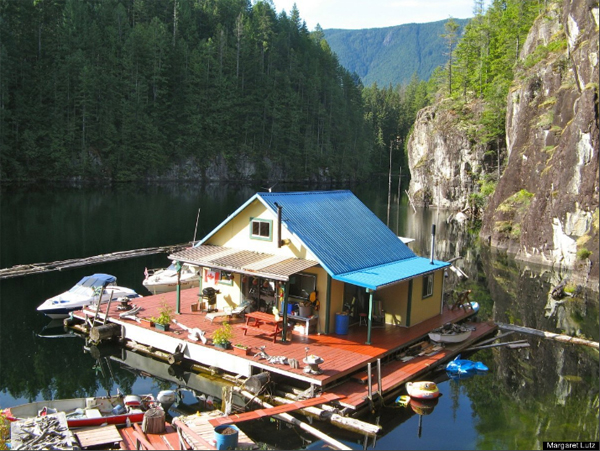 "Who here hasn't thought about the pleasures of going off the grid — the concept of removing oneself from the trappings of modern society, Thoreau-like, in favor of something a little simpler?
Wayne and Margy Lutz — 65 and 63 respectively — did more than just think about it when they pulled up stakes from their home in Los Angeles and moved to British Columbia in 2001. But it's not so much their remote location that makes the Lutzs' off-the-grid life interesting. It's their house: a 675-square-foot floating cabin on Powell Lake in Powell River, B.C."
Read the entire article at the source: Huffington Post
Check out Wayne Lutz's book Off the Grid:
"Cabins float in a cut-off fjord of British Columbia's South Coast, where mountains drop into the sea and lifestyles focus on self-reliance and a different sense of purpose. Up the lake and off the grid – Canada at its best. What's it like to live in a remote setting, and how do you get started? The ideal book for those new to off-the-grid lifestyles, providing a realistic look at the experience of remote living.
Off the Grid (Coastal British Columbia Series) available from
Powell River Books
(Wayne has since written nine more books about off-grid, remote living.)