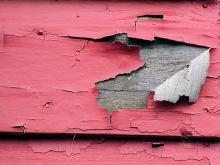 From CNS News: This week, the Obama administration released a "bold new vision for addressing the nation's health and economic burdens caused by preventable hazards associated with the home." The project has a name: "Advancing Healthy Housing: A Strategy for Action."
Here's my take on this poorly thought out plan. At first glance it may seem the government is trying to improve the housing situation. But, unfortunately, that's not how government works in reality. There are already thousands of rules, building codes, ordinances, laws and regulations of all kinds. The cost of existing bureaucratic red tape has already priced tens of millions of Americans out of affordable housing. Existing regulations don't adequately protect consumers (note the contaminated drywall from China fiasco, for instance) and so we sure don't need more of the same. This new Obama program is yet another layer of bureaucracy — another maze of new regulations that adds more cost and complexity, and creates ever more intrusive government.
The enforcement measures are not clear. In the worst case scenario this program would set loose waves of Nuisance Abatement Teams that levy heavy fines against poor people (or set the stage for this in the next level). Think this can't happen? In the desert east of Los Angeles the government is already making SWAT type raids to intimidate and penalize people for petty offenses. See: Battle for the California Desert. Elsewhere, government officials are peering over fences and ticketing homeowners for weeds, debris and other minor offenses in order to bolster sagging government coffers.
The whole building code/government housing program process is a vicious cycle of more and more regulations at higher and higher cost that continually chip away at our freedoms and siphon off our money. I've warned in previous blog posts that Building Codes are a Slippery Slope. They seem like a good idea at first, but the bureaucracy grows and grows and grows. This sort of creeping government intrusion will not end well. We need smaller, less intrusive government, not another boondoggle program like Obombas Advancing Healthy Homes.
Additional comments: People already know about peeling paint and the importance of home maintenance, but they can't afford to fix their homes. The real problem is lack of good paying jobs. It's a well known fact that HUD houses are falling apart. The government is not able to keep up with maintenance. Why do they think another program will remedy the problem, when HUD has failed? Will this new program give government workers the authority to enter homes without search warrants? What happens to those who can't afford to pay for repairs? (Hint: if people couldn't afford to pay for repairs before this program, then most likely they won't be able to pay once this goes into affect). Is this part of Agenda 21, a sweeping program that aims to insert itself in virtually every aspect of American life? Look it up. How much has been spent on creating this program? How much will this cost taxpayers, and who will pay for it?
Source: CNS News.com