Rochelle and Joel Payne of Auckland, New Zealand, a PhD student and former aircraft engineer, are building a rammed-earth house which is part of the the Living Building Challenge. The house will be highly insulated to Passive House standards; it will also generate its own power. All waste water will be disposed of right there, on a suburban lot.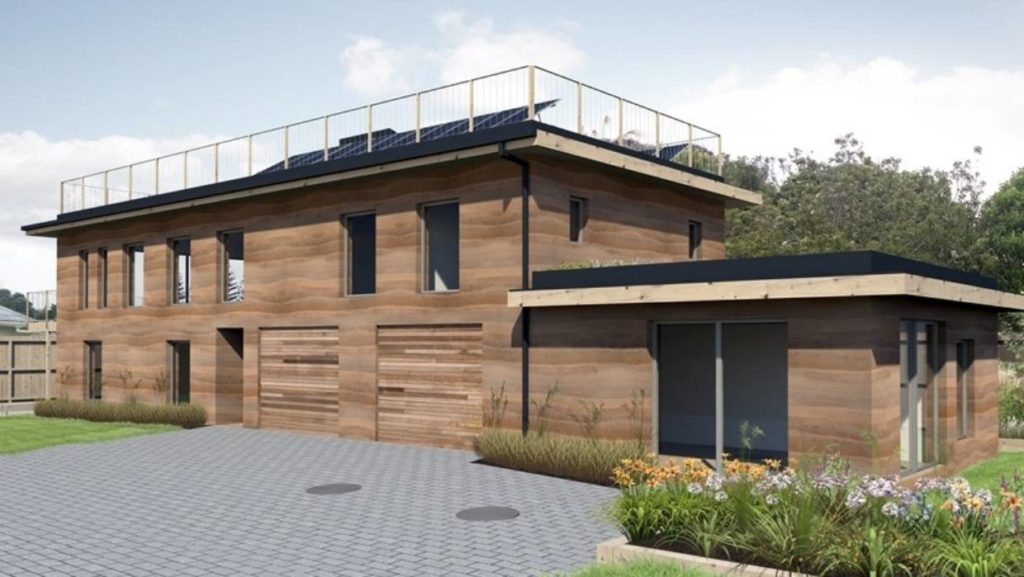 Their build comprises a main house with an attached unit (pictured conceptually above), and the family of four moved into the semi-completed, one-bedroom unit recently. They now have hot water functional, but had to do without over the winter. There wasn't even a kitchen in the unit when they first moved in to save money on rent.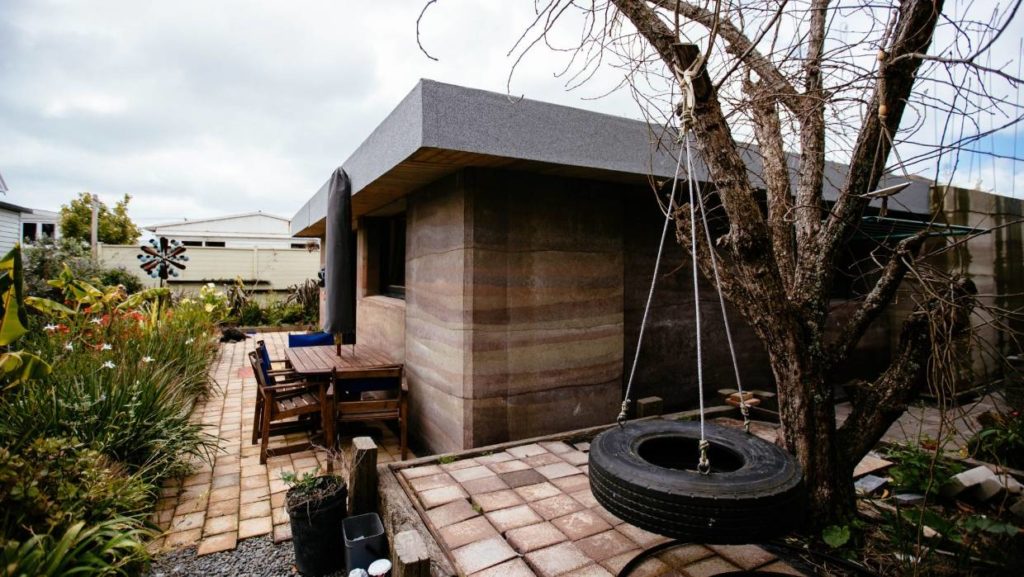 But living on a building site has become a way of life, and the family has created a lovely garden and outdoor seating area where they can relax when the mess all gets too much.
The most challenging part of the build has been meeting the requirements of the Living Building Challenge. "Everything that goes into the build has to be compliant," says Rochelle, whose PhD topic is green building performance. "But it is so difficult. For example, we wanted this decorative glass splashback for the unit, but it took four months just to check if the inks were compliant. Because the Red List is just a hassle, we thought, OK, we'll just buy everything second-hand (which ticks the boxes)."
So the kitchen is furnished with used cabinets and the framing timber was recycled from skips. "It's a better environmental outcome," says Rochelle. "This is much more sustainable than a new home and it is all Red List compliant. I think it leads to a better house – everything has a story, even the tapware."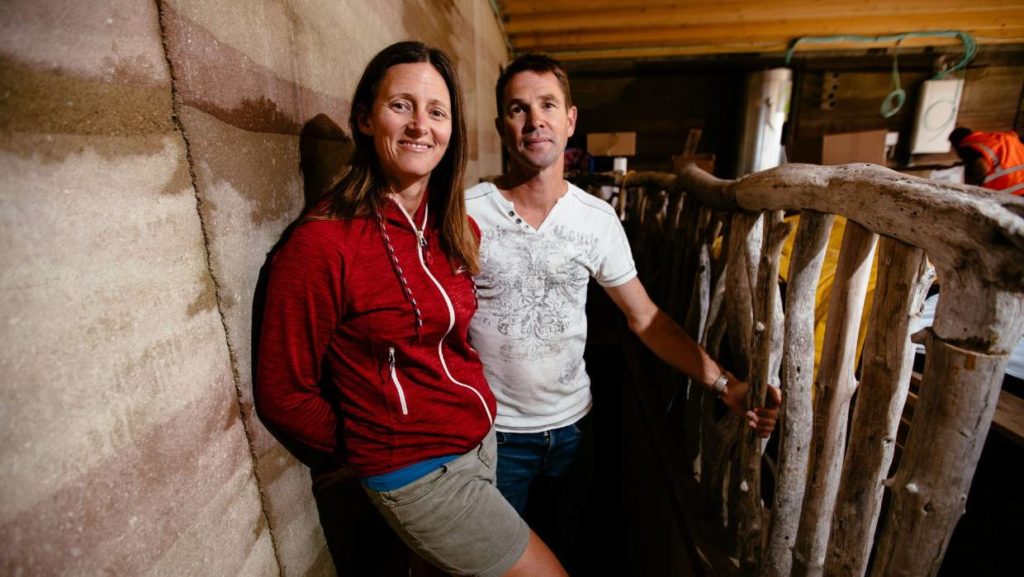 Living in the rammed-earth house is a little like being in a bunker. The double-skinned walls are 600mm thick and are as strong as concrete. They are built using a Structural Insulated Rammed Earth (SIREWALL) system, which is essentially a structural rammed earth sandwich, with insulation through the center.
Different oxides mixed with the rammed earth create varying shades of pink and brown for a striped effect. "Anyone can do rammed earth. If you can bake a cake you can manufacture and make rammed earth walls. There's no rocket science to it. It's just following formulae and mixtures, experimenting and playing around."
Eventually, the house will have a green (planted) roof. Rainwater is already being harvested and stored in tanks beneath the ground, and the garden is now ready to accept greywater. The family has a composting toilet in the unit.
When completed, their 340 square-metre house, designed by architect Phil Smith, will also feature triple-glazed windows with thermally broken frames and photovoltaic panels that will generate all the home's energy on site.
You can read the original article at www.stuff.co.nz