WholeTrees Structures, a Wisconsin-based design and construction company, finds both architectural opportunity and environmental advantage in designing and building with intact tree trunks that would otherwise be culled.  Intact wood has a lighter environmental impact than engineered wood and a much lighter impact than steel. The company generates new technologies and products as part of its business model, like small round timber turned into trusses, beams, and joists. WholeTrees is on the cutting edge of producing unmilled timber for commercial construction with products that are structural, sculptural, and sustainable.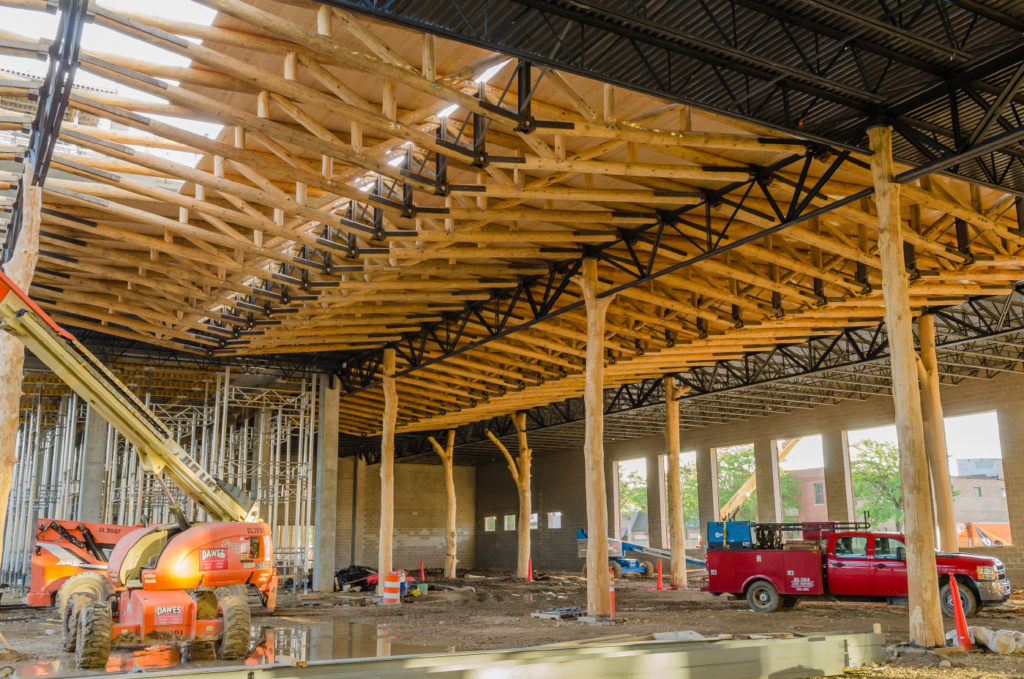 The Festival Foods Grocery Store in Madison, Wisconsin, features WholeTrees' largest natural round-timber trusses, which facilitate spans of up to 55 feet. The trees that make up the trusses were harvested during the City of Madison's campaign against the emerald ash borer, an invasive insect lethal to local ash trees, and the standing columns are red pine sourced from just outside of the city.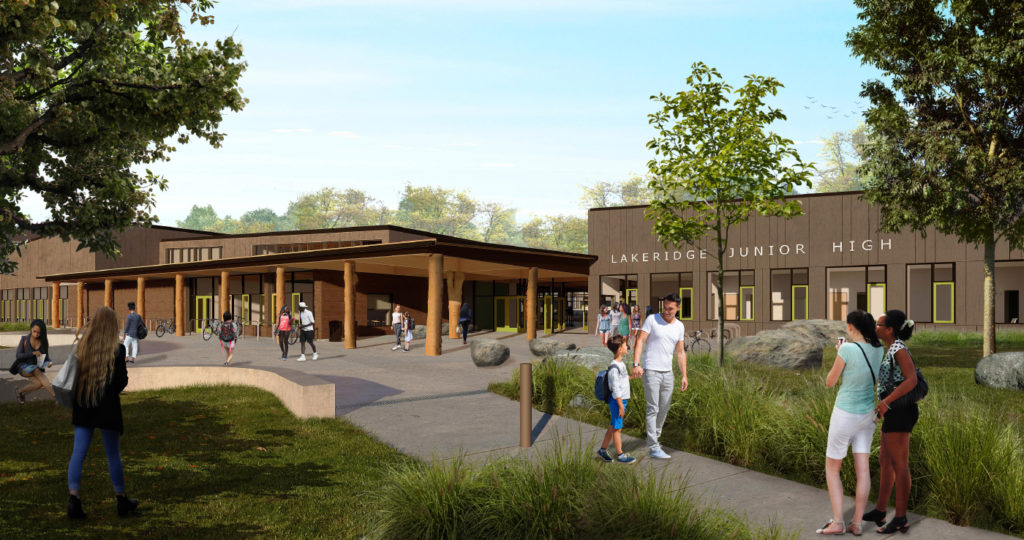 WholeTrees repurposed 29 trees cleared from the project site as structural members for a new Junior High School in Lake Oswego, Oregon. The company used a 3D-scanning system known as lidar to create digital models of the trees that ensured each tree met the structural and spatial design parameters of the project.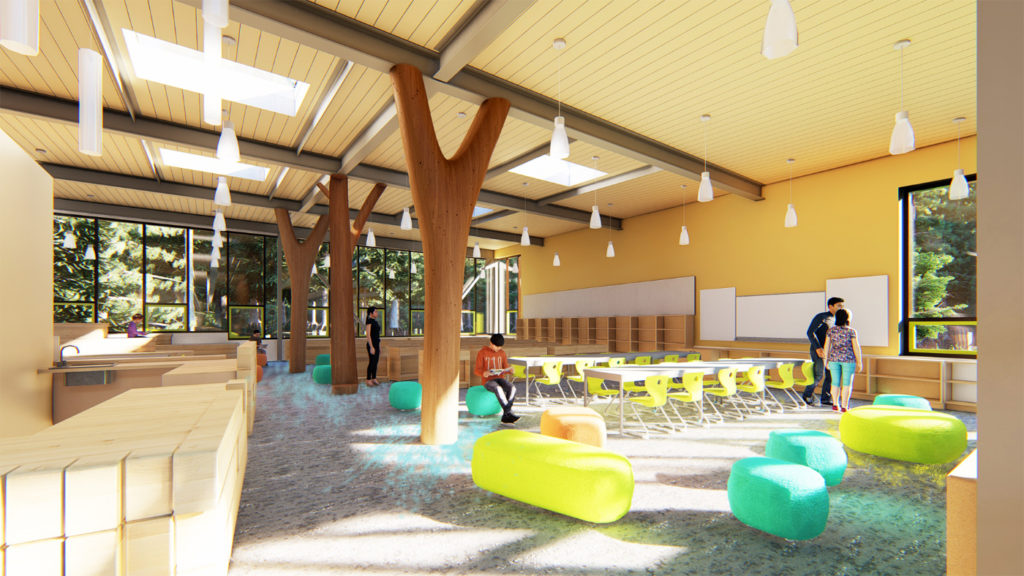 WholeTrees harvested, processed, and delivered 13 straight and branched tree columns rising up to 25 feet tall for a school on Bainbridge Island, Washington.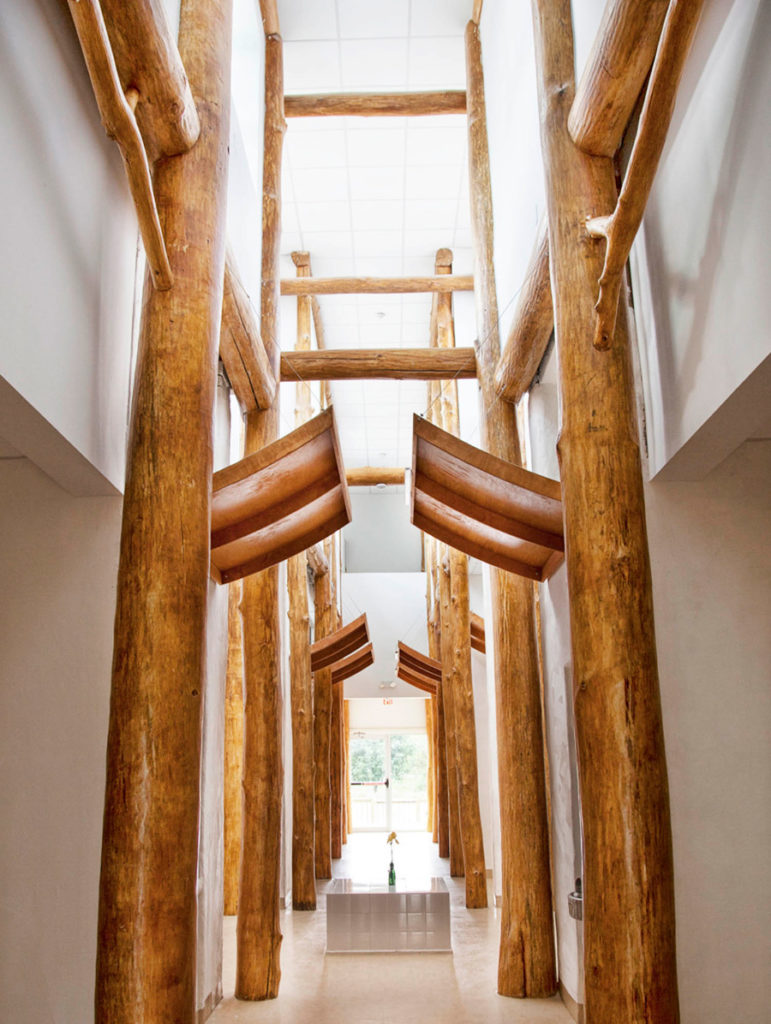 The Maharishi University's Sustainable Living Center complies with the International Living Building Challenge's mandate to use materials sourced within 300 miles of the project site. WholeTrees delivered 22 columns, 24 beams, and 2 structural arches harvested from managed woodlands in southwestern Wisconsin. The building's entrance features a corridor of trunks which creates the sensation of being among trees while still being inside.
You can read the original article at archpaper.com