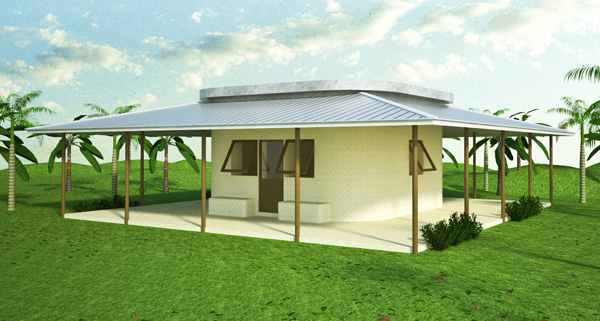 Announcing a new open source project at Natural Building Blog with free plans available after completion of design. Please submit your suggestions below for an ultra low-cost, disaster resistant earthbag home for coastal areas that are vulnerable to hurricanes/cyclones and flooding.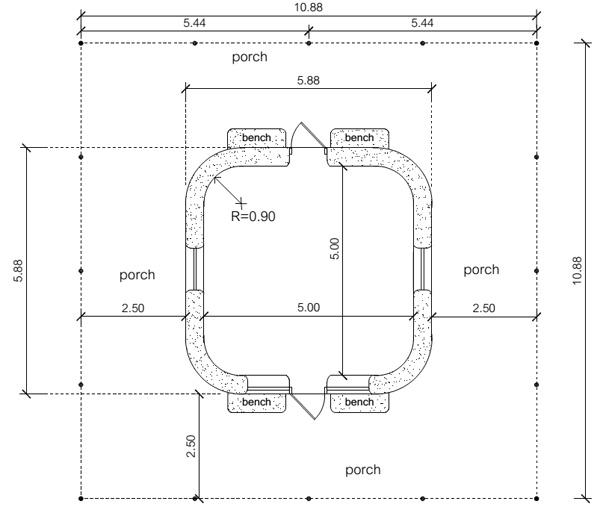 Millions of people who live along shorelines in developing countries are highly vulnerable to hurricanes and tsunamis. Coastlines in India, Indonesia, Malaysia, Bangladesh, Philippines and Vietnam are particularly vulnerable.
The coastal population of South Asia and Southeast Asia is approximately 350 million. In addition, there are hundreds of millions of people living in coastal areas in Latin America, Caribbean and the US that could benefit from this project. These figures are expected to double by 2025. Also note, drowning is by far the leading cause of child death in many Asian countries, and millions are made homeless in just one cyclone.
The goal of this project is to develop a basic 25 sq.m (270 sq.ft or about 16'x16' interior) earthbag house with rounded corners for stability, wind resistance and ease of construction. Other recommended features include an insulated filler slab flat roof (popular for drying crops and sleeping at night), roofwater collection, vents high in the wall, earthbag benches each side of door, and small tilt-up windows (wood or plexiglass) that block blowing rain and work as storm shutters.
For the earthbag walls, I recommend hyperadobe raschel tubes with specifications from Bag Supplies Canada, rebar pinning, gravel filled polypropylene tubes on lower courses, cement/ cement with lime plaster.
The drawings above are preliminary. We want feedback from readers, NGOs, architects and engineers, and anyone else who would like to help. After the feedback period, the plans will edited as necessary and the final result posted here on our blog.
Questions to resolve include: Make one open living space with curtains or room dividers for privacy? Roof details? Size and location of windows? Size and number of covered porches for outdoor work areas? Build single or multiple units? How to fund a prototype or model home?
Previous related projects:
Post-tsunami Bamboo House
Post-tsunami Affordable Housing Project
Earthbag building guidelines for developing countries