The following information has been provided by Pacific Packaging in Tangent, Oregon. They are the first bag supplier to actively promote earthbag building on their website. We have no financial interest in their company and do not accept advertising since this is a non-commercial site. The information is being provided here to show what to look for when buying poly bags.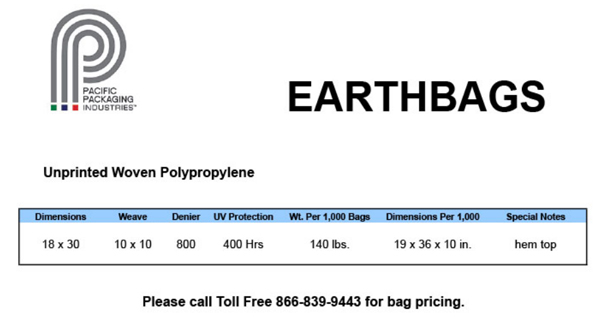 Note from Pacific Packaging:
"Please post the attached PDF to update our information. Although this new PDF does not list that we sell misprinted bags, we will sell what we currently have available when customers call us. We also are not listing prices online so that we can provide competitive quotes depending on quantities being ordered, while factoring in shipping costs to customers."
For more information, contact Pacific Packaging.