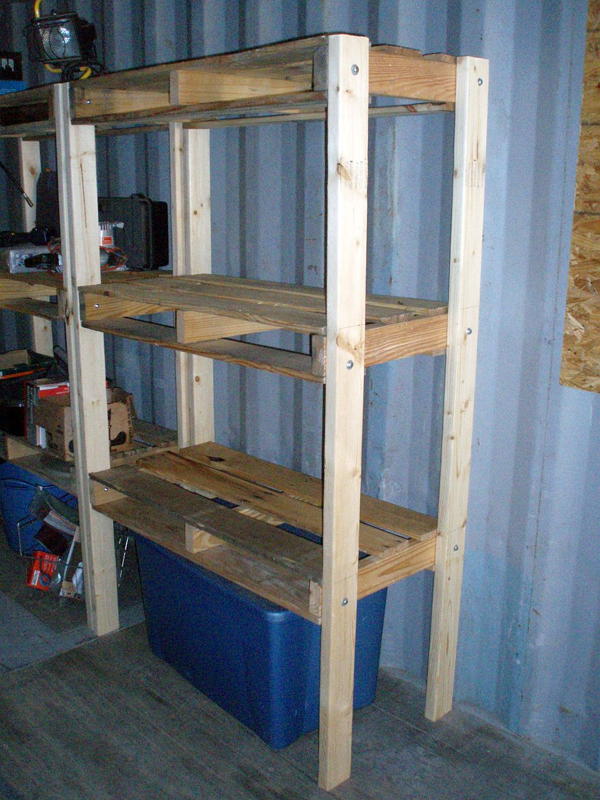 This is a great idea for DIY low cost storage space. They're simple enough anyone can build them. If you need a lot of shelving units, then it might be worthwhile to cut the cost in half by using 2x4s from oversized pallets (you'll have to search around a bit to find them), and bolts or strong screws from yard sales or auctions. Bolts would be much easier to work with since it's quite difficult to screw into old, dry pallet wood.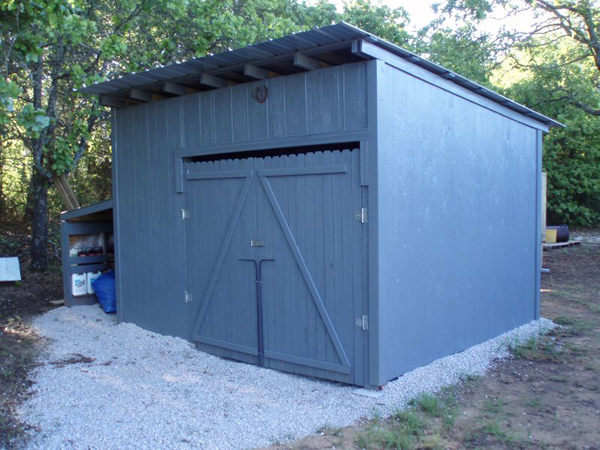 "My 10 ft X 10 ft shed made from recycled wood pallets turned out very well. Stronger than I ever expected, less complicated to make, and saved me money over the conventional building method or store bought sheds. Since there is no plastic in the construction, it should last many years. Total cost was less than $500."
Find all the details at the source: Oklahoma History.net
Our Natural Building Blog has loads of info on building with pallets. Use the built-in search engine on the right side of the page and search for the word pallet.