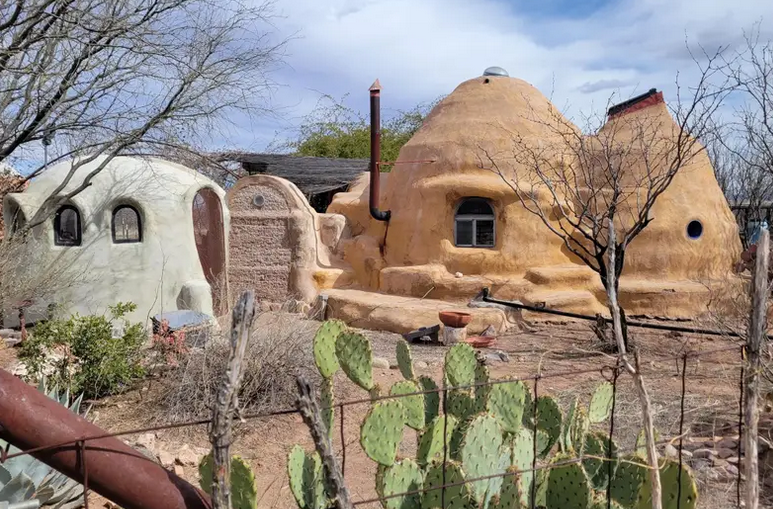 For many years I have had a link to the building of Marcia Gibbon's earthbag project in Arizona at earthbagbuilding.com, so I was particularly interested when I noticed that the place is now for sale.
The 18-acre ranch has 12 fruit trees, an organic garden that grows flowers and nuts, and a private well, but the real feature are the three earthbag domes made with cement-stabilized fill.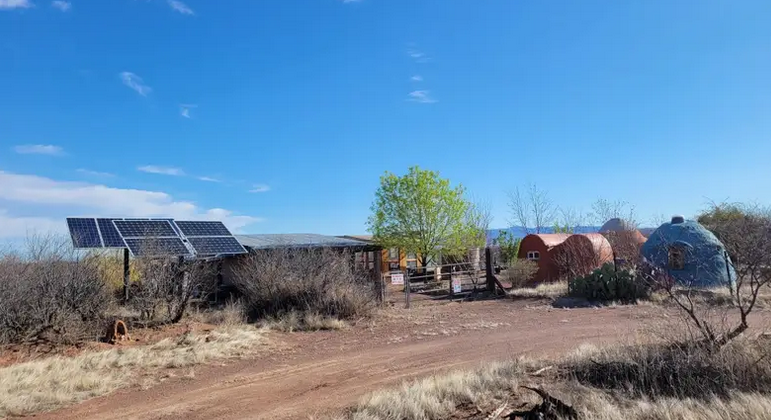 Everything is powered by solar and there are two "Humanure" outhouses.
Marcia Gibbons purchased the undeveloped land in McNeal, Arizona, in 2007. The same year she purchased the property, Gibbons traveled to CalEarth to learn about superadobe with the hope of eventually building a home of her own.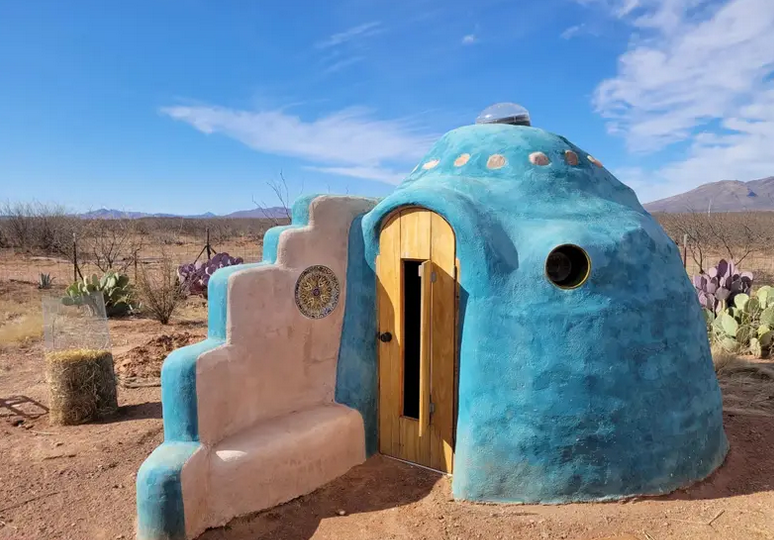 Gibbons was a former public school teacher and used the help of former students to construct the domes.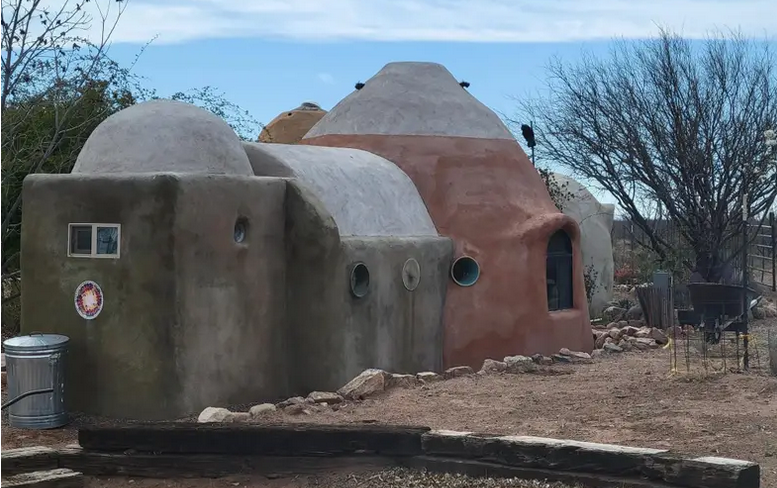 Today, the property includes three domes with small openings to let sunlight in, as well as an outdoor kitchen, and a strawbale pump house that holds the well.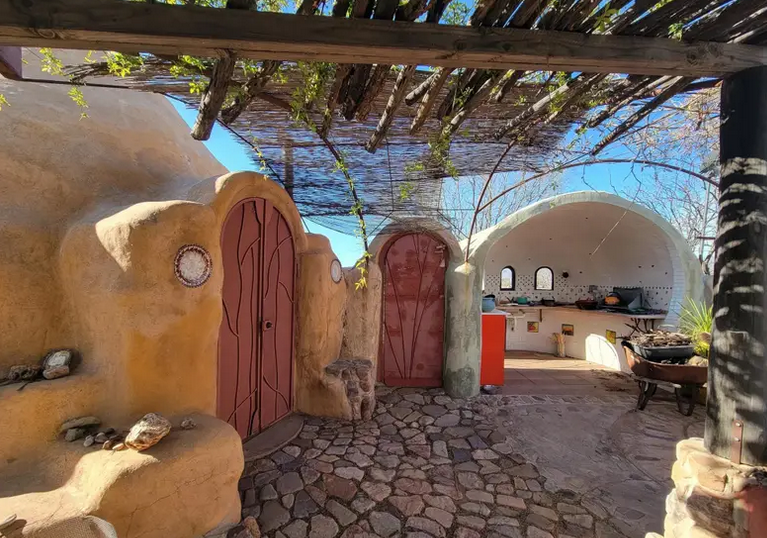 Gibbons often used the ranch as a community meeting place to discuss alternative building methods. They had live music and everyone would get together.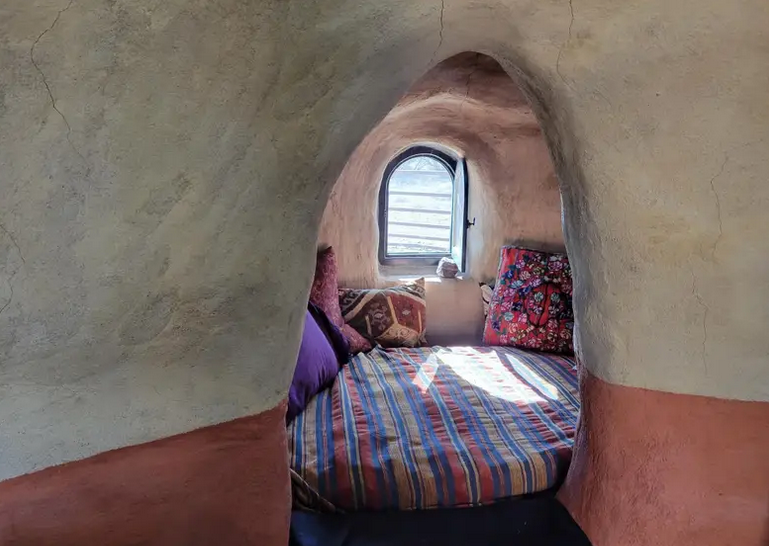 It's been bittersweet for Marcia, but she's getting to the age where she really wants to spend time with her family. It's just about downsizing and change.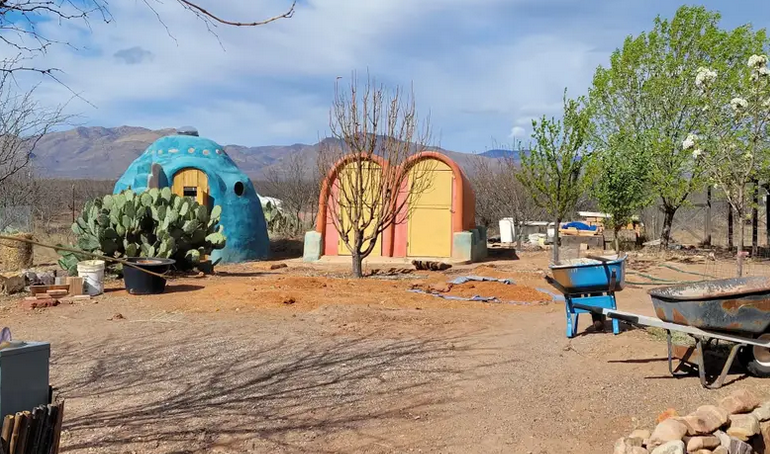 You can read the original article at www.businessinsider.com