This substantial old stone barn converted to a home has had many chapters in its long life and much of it is revealed by the building itself. The history goes back, in part, to medieval times and the interiors combine the past with the present.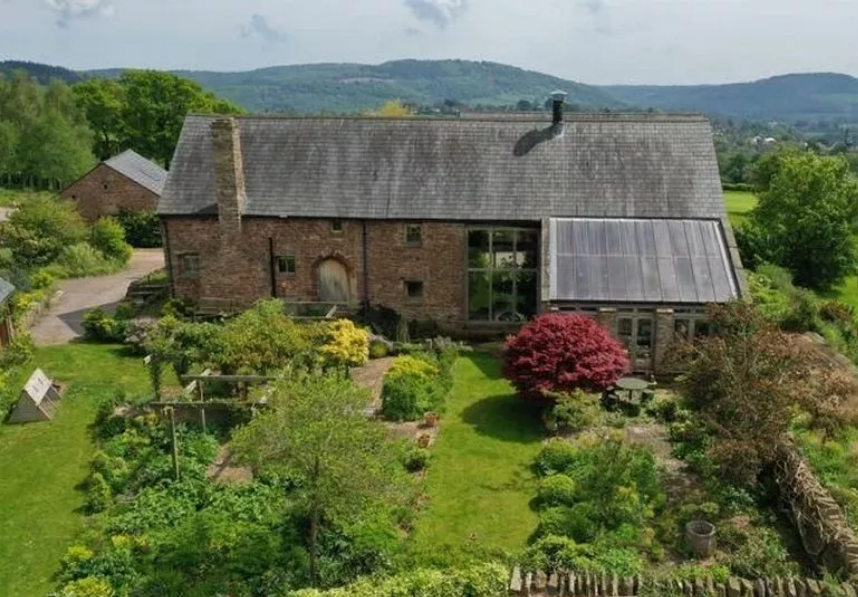 The late medieval origins for the building are indicated by the 'opposed Gothic doorways'. The barn is thought to date back to around 1450 at its core.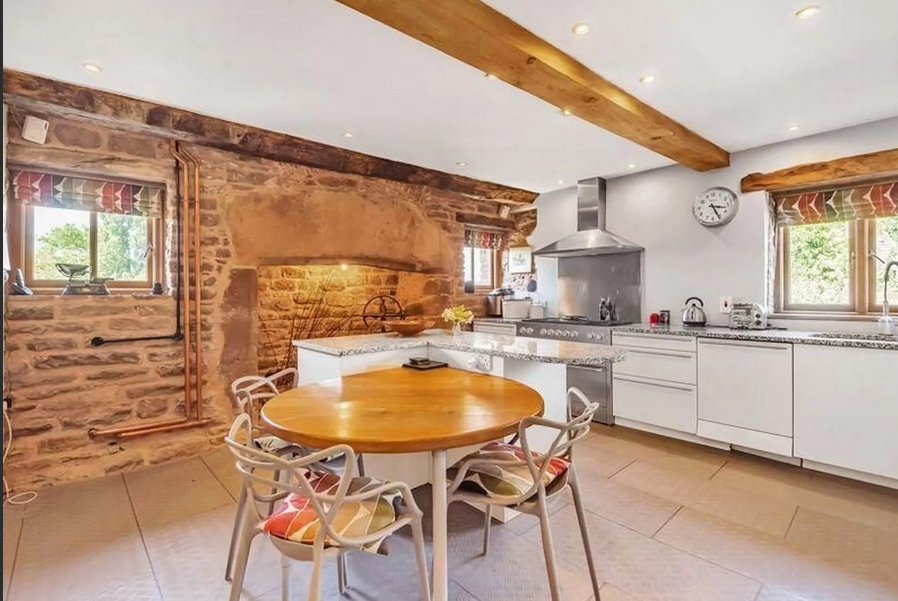 Within the property a post-medieval ceiling and large fireplace with a stone lintel still exist, dating from circa 1600, with the stonework of the fireplace modified in the 1800s. The original structure of the building was enlarged in approximately 1760 in order for it to function as a barn within the farm complex.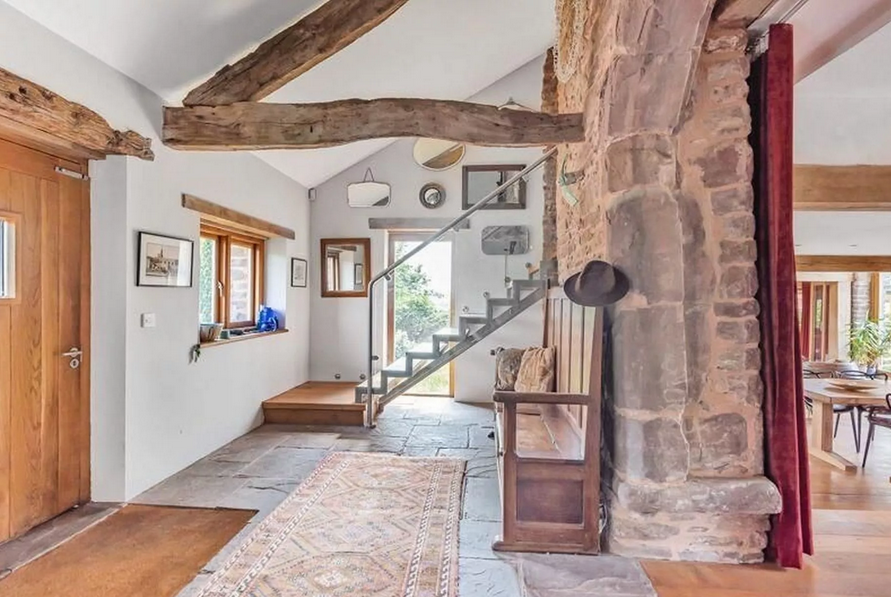 In 2004 the barn was converted to a beautiful abode but its historic features not only remain, they have been given a leading role in creating a dream home, with exposed stone walls and beams at the core of the design and every new addition chosen with care to ensure it complements the historic elements of the building, using simple design and natural materials.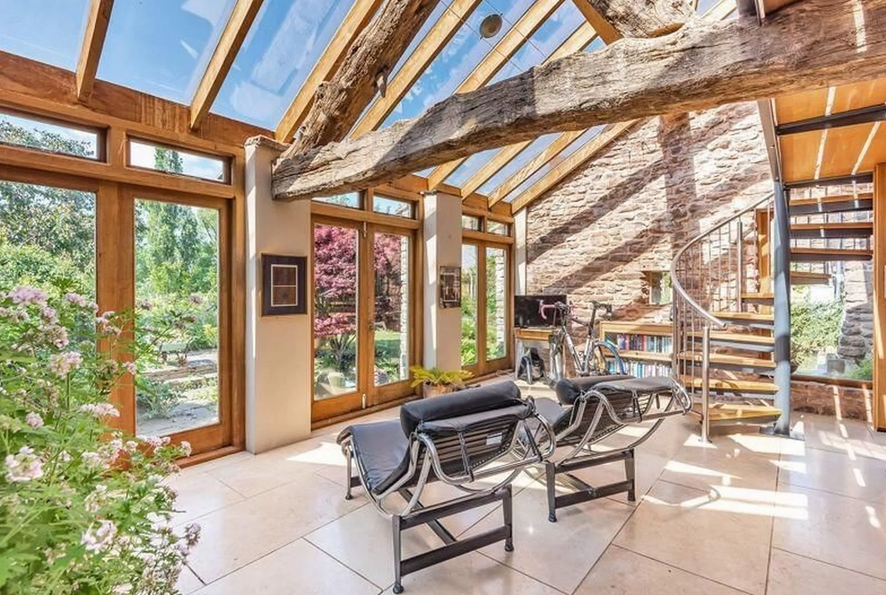 The use of glass for the roof of the garden room and internal windows ensure maximum connection to the views and light.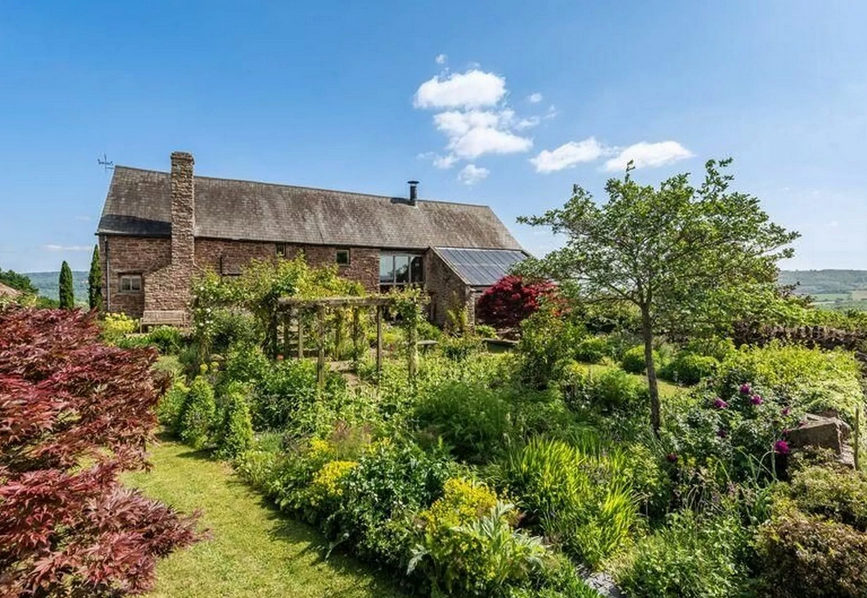 Wrapped in an acre of beautiful grounds that includes a cottage garden packed with mature shrubs and a walkway dripping with roses sprawling over a pergola.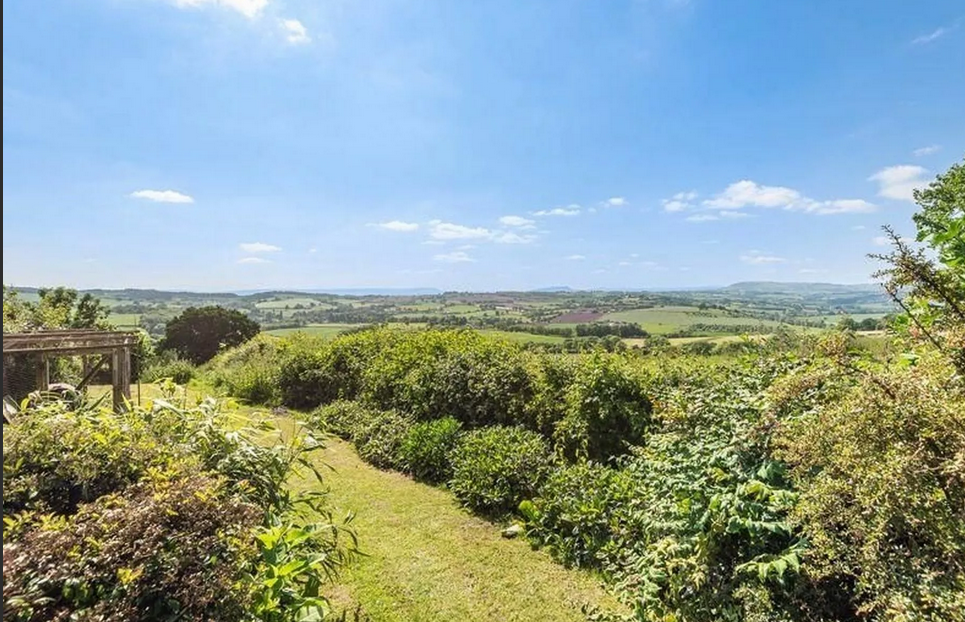 The home is surrounded by sweeping views of fields, woodland and hedgerows to the horizon.
You can read the original article at www.walesonline.co.uk