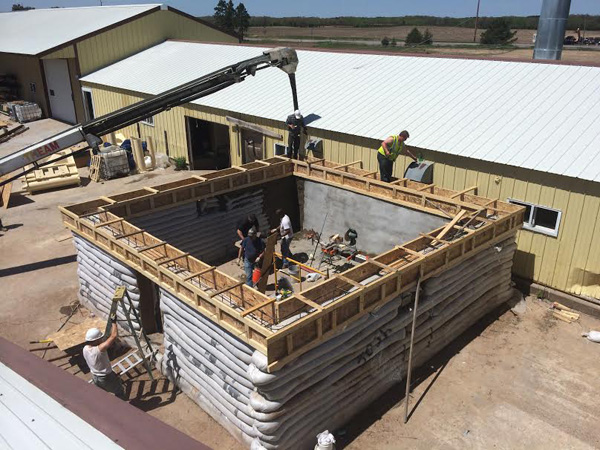 We got a great comment about the Earth Home Builder that mechanizes earthbag construction. I try my best to explain things, but sometimes it helps to hear things explained a little differently from someone else's point of view. Thank you for sharing your insights Sarah.
"I think some of the comments are missing the point of this, which should be exciting to hear. Things are in motion where you could have crews of skilled workers who can speed this up to a commercial level.
Conventional building is so wasteful, carbon intensive. Imagine that being replaced with alternative building like earthbag where there is less waste, less carbon, cooler in summer, rot resistant, better air quality, earthquake and hurricane safe, I could go on..
A ragtag movement of back to the woods DIYers taking 1-3 building seasons to finish their modest sized home isn't going change the status quo and an incredibly polluting industry. Having it mechanized, quick to throw up, knowing it's a tested technology, these are things builders care about.
Not everyone has the physical ability, or time or patience to do it "the cheap way" by hand. Not everyone has a crew of hardworking willing friends and family to rope into helping build. Anyways, Jerry said it well, this is like breaking the sound barrier!"