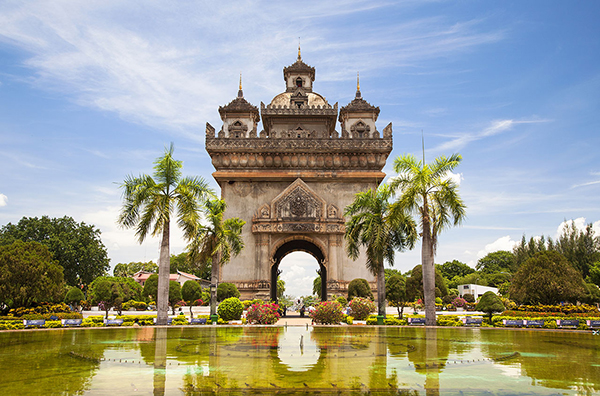 Vientiane, the capital of Laos, is a popular tourist destination. At restaurants it's common to hear conversations in multiple languages. The international flair of Vientiane in part comes from old French colonial architecture found throughout the city. I've chosen Vientiane as the starting point of my latest road trip in search of natural building and sustainable farming projects.
My two main goals for this journey are:
– create more life-enriching experiences by living more intentionally as Thoreau advised;
– visit organic farms in SE Asia to learn more sustainable farming skills, and improve my diet by obtaining fresh organic fruit and vegetables direct from farmers. Through this process I hope to create working relationships with other organic farms in the region as I explained in a previous blog post Distributed Farm/ Community Network.
Here's a list of different travel options to illustrate how one could live more intentionally: 1) Join a bus tour that makes 5-15 minute pitstops for photos, shopping, etc. 2) Typical vacations to exotic tourist destinations. 3) Take a 1-2 week workshop. 4) 'Slow travel' – stay in an area for a longer period of time so you can get to know the people, experience first-hand how locals live by learning how they grow their food, build their houses, etc. WWOOFing falls into this later category, although I may not limit myself to farms on WWOOFing networks.
Just to be clear, I still have a wonderful loving family, comfortable home and homestead with our forest garden. But it's time to leave the nest and 'up my game' so to speak.
Image source: Baolau.com