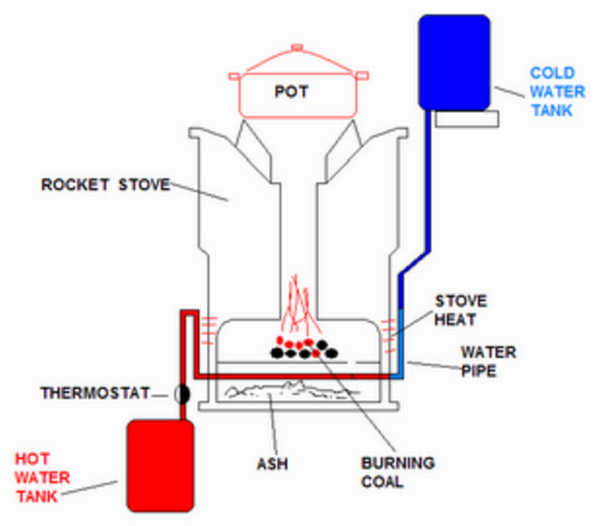 This design will convince people to buy the rocket stove because you heat the water while cooking. Also, this design will enable someone to have hot water for another pot while heating up a single pot.
The water pipe:
Runs from cold water tank through the wood stove to the hot water tank carrying cold water which is then turned to hot water. Utilizes heat from the stove body and from the ash.
Thermostat:
Enables only hot water to pass to the hot water tank.
Design by Innova Designs
Email: designsinnova@yahoo.com