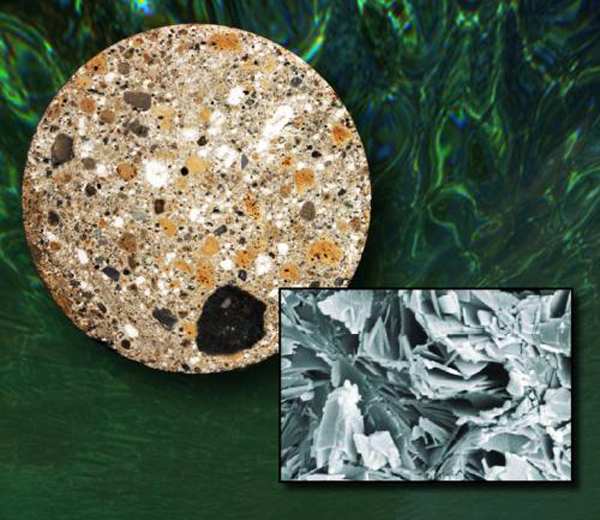 This discovery shows how to make stronger, longer lasting concrete with far less energy. A green type of concrete like this could replace Portland concrete, which is viewed negatively by many due to its adverse environmental impact.
"The chemical secrets of a concrete Roman breakwater that has spent the last 2,000 years submerged in the Mediterranean Sea have been uncovered by an international team of researchers led by Paulo Monteiro of the U.S. Department of Energy's Lawrence Berkeley National Laboratory (Berkeley Lab), a professor of civil and environmental engineering at the University of California, Berkeley.
Analysis of samples provided by team member Marie Jackson pinpointed why the best Roman concrete was superior to most modern concrete in durability, why its manufacture was less environmentally damaging – and how these improvements could be adopted in the modern world.
The Romans made concrete by mixing lime and volcanic rock. For underwater structures, lime and volcanic ash were mixed to form mortar, and this mortar and volcanic tuff were packed into wooden forms. The seawater instantly triggered a hot chemical reaction. The lime was hydrated – incorporating water molecules into its structure – and reacted with the ash to cement the whole mixture together."
Read more at the source: Phys.org