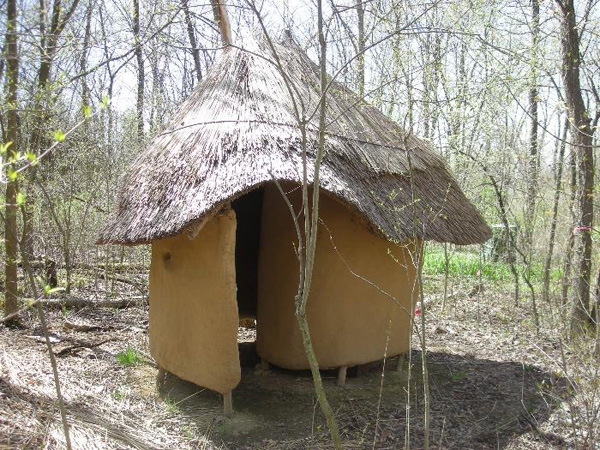 "I did a thatched roof on a composting toilet…the Spiral Chamber, a wattle and daub spiral. It is pretty sweet.
January 2014 — There are some great 1 day workshops at the Strawbale Studio: Rocket Stove, Round Pole Framing, Thatching & Reed Collection and Earth Plaster & Sculpting.
Also there is a 1 month Wintership Jan 5 – Feb 2014 which includes all of these workshops and more. Internship and worktrade available. Low fees, check out Strawbalestudio.org
Thanks again to Permies.com where I first found this information. I use Permies.com all the time.